How Can an Illinois Car Accident Cause Compartment Syndrome?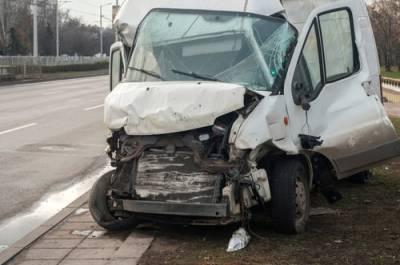 A car accident can range from a minor fender-bender to a catastrophic collision with serious injuries. In some cases, a car crash can even prove fatal depending on the severity of the impact and other factors, such as speed, seat belt use, and more. Common injuries suffered in a vehicle crash include fractured or broken bones, or severe bruising and swelling, often to the legs, arms, or hands. In some instances, this can lead to compartment syndrome, which can be acute or chronic. Acute compartment syndrome is usually caused by a crush injury and poor blood flow. Chronic compartment syndrome may be due to repetitive exercise. If you were hurt in a vehicle collision, a skilled personal injury attorney can help you determine liability for the accident and hold those accountable for any damages.
What Is Compartment Syndrome?
Compartment syndrome is a painful condition in which excessive pressure builds up near an enclosed muscle area of the body. The syndrome typically occurs as a result of swelling or bleeding after a significant injury, such as those sustained in a car accident. The sudden impact and force of a vehicle collision can cause an occupant to be slammed against a door, window, or dashboard. A driver can also be pinned between the seat and steering wheel.
High pressure caused by compartment syndrome disrupts blood flow to and from the surrounding tissue. A decrease in blood flow prevents nourishment and oxygen, which can severely damage nerve and muscle cells. In some cases, it can be considered an emergency, requiring immediate surgery to prevent permanent damage. If left untreated, a patient may need to have the affected body part amputated.
Signs and Symptoms
There are several common signs and symptoms of Compartment Syndrome. Referred to as the 5 P's, the following factors are often an indication that a car accident victim may have this dangerous condition:
Pain
Pallor (pale skin)
Paresthesia (numbness)
Pulselessness or a faint pulse
Paralysis or muscle weakness
Some victims of the syndrome may also experience numbness, tingling, or pain in their hands and feet. It is important to recognize the symptoms and seek medical attention as soon as possible to avoid further damage.
Contact a Bloomingdale Personal Injury Attorney
A car accident can have devastating consequences, both physically and financially. Although some injuries can heal with time, others may require surgery or extensive rehabilitation, such as compartment syndrome. The Law Offices of David W. Clark, P.C. possess over 20 years of experience handling all types of personal injury cases. Our tenacious DuPage County car accident lawyers understand how certain injuries can have lasting effects. If you required surgery or incurred costly medical bills after an auto accident, a negligent driver may be held liable. To schedule your free consultation, call us today at 630-665-5678.

Sources:
https://www.ilga.gov/legislation/ilcs/fulltext.asp?DocName=062500050K11-401
https://www.ilga.gov/legislation/ilcs/fulltext.asp?DocName=062500050K11-406
http://12.43.67.33/legislation/ilcs/fulltext.asp?DocName=062500050K11-402
https://www.webmd.com/pain-management/guide/compartment-syndrome-causes-treatments#1
WE DON'T GET PAID UNTIL YOU DO!
Free Initial Consultation
630-665-5678
Our attorneys aggressively pursue every avenue to ensure that you are properly compensated for your pain and suffering, medical costs, or lost wages as soon as possible. You pay nothing until you receive the judgment or settlement you deserve.