Do Teen Drivers Pose a Greater Risk of Car Accidents in Illinois?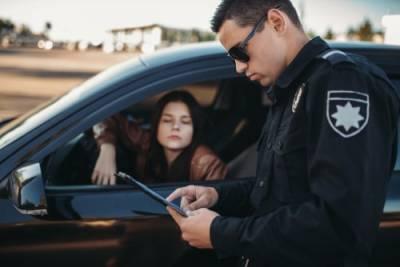 Obtaining a driver's license is something that most Illinois teenagers look forward to when they turn 16. Studies show that car accidents are the leading cause of death for teenagers in the United States. The first year after teens get their license are the most dangerous. During this period, new drivers are four times more likely than adult motorists to get into an auto accident. Besides the lack of experience behind the wheel, other reasons can include distracted driving or driving while intoxicated. These types of crashes can lead to minor or serious injuries depending on the circumstances. In certain cases, parents can be held liable if they were negligent in by not properly supervising their child, which resulted in actions that caused the accident and any subsequent injuries.
Contributing Factors to a Collision
Statistics show that even if a motorist takes his or her eyes off the road for a few seconds, this can lead to a rear-end collision or other type of crash, often with devastating consequences. In addition, when a motorist is intoxicated, his or her reaction time is much slower than when sober. Going over the posted speed limit also presents a major risk since the time needed to stop if the car ahead brakes is much greater.
Some of the most dangerous teen driving behaviors that can cause a crash include the following:
Speeding
Eating/unwrapping food
Adjusting the radio station
Reading directions on a navigation system's screen
Texting or talking on a cell phone
Checking social media accounts on a mobile phone or tablet
Chatting with passengers
Putting on makeup or fixing hair
Not wearing seat belts
Driving under the influence of drugs or alcohol
Common Injuries Suffered in a Vehicle Crash
When one car rear ends or hits the car in front of it while traveling at a slow speed, this is sometimes referred to as a "fender bender." However, when vehicles collide at high rates of speed, the impact can cause life-threatening to fatal injuries. In some situations, an occupant may be thrown from the vehicle, especially if he or she is not wearing a seat belt.
Below are a few of the typical ways a vehicle drivers and passengers can get hurt in a crash:
Fractured or broken bones
Head trauma
Cuts or bruises
Whiplash
Spinal cord damage
Contact a Bloomingdale Personal Injury Lawyer
Teenagers sometimes think they are invincible, which can lead to reckless driving in some cases. At the Law Offices of David W. Clark, P.C., we know how common it is for someone to be involved in a collision with a teen driver. If you or your loved one suffered physical injuries or mental anguish as a result of a car crash, you may be entitled to compensation for your pain and suffering. Call one of our accomplished DuPage County car accident attorneys today at 630-665-5678 to schedule your free consultation.
Source:
https://www.sciencenewsforstudents.org/article/heres-what-puts-teen-drivers-greatest-risk-crash
WE DON'T GET PAID UNTIL YOU DO!
Free Initial Consultation
630-665-5678
Our attorneys aggressively pursue every avenue to ensure that you are properly compensated for your pain and suffering, medical costs, or lost wages as soon as possible. You pay nothing until you receive the judgment or settlement you deserve.