5 Factors That Influence the Amount of Compensation You May Receive in an Illinois Personal Injury Case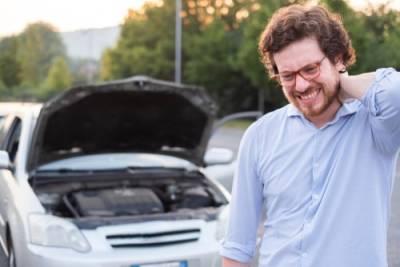 Being hurt in an accident of some kind often results in financial hardship. Fortunately, Illinois law allows injured people to file personal injury claims and seek financial compensation for damages. Personal injury claims may follow a car accident, commercial truck accident, an injury on someone else's property, or another instance involving negligence or wrongdoing. Financial awards through personal injury claims can help injured people put their lives back together after an injurious accident. However, the amount of compensation that an injured person may receive varies dramatically from case to case. Read on to learn about five factors that can influence your potential payout.
Severity of Your Injuries
Typically, the worse the person's injuries, the more medical treatment he or she will need to recover. The severity of your injuries is a major factor in how much compensation you can get. The need for surgery, rehabilitative care, medical devices, and expensive medical procedures will increase the total medical costs following the accident. Consequently, this can increase the amount of money you receive in a personal injury settlement or award. The amount of compensation you may recover for your pain and suffering is also directly linked to the severity of your injuries and the effect the injuries have on your quality of life and ability to work.
Long-Term Impact of Your Injuries
The long-term impact of your injuries is also an important factor in a personal injury case. For example, if you suffered catastrophic injuries that reduce or eliminate your ability to work, you may recover compensation for your lost earning capacity.
Vehicle and Property Damage
If you were hurt in a car accident resulting in significant vehicle damage, the cost to repair the vehicle may be quite high. In many cases, the vehicle is totaled and must be replaced. You may be able to recover compensation for destroyed or damaged property inside the vehicle, such as a cell phone or laptop, as well.
Your Share of Fault for the Injury-Causing Event
Sometimes, a defendant in a personal injury case argues that the plaintiff, or injured person, is partially to blame for the accident. For example, if someone was running when they were hurt in a slip and fall accident, they may be considered partially at fault for their injuries. Illinois personal injury claims follow "comparative negligence" rules. This means that the payout is decreased in proportion to the injured person's share of fault.
Whether You Receive Punitive Damages
Punitive damages refer to additional compensation that is above and beyond compensatory damages. In Illinois, an injured person may be able to get punitive damages if the actions that caused his or her injuries were with "evil motive" or extreme recklessness.
Contact a DuPage County Personal Injury Lawyer
If you or a loved one were hurt in a car crash, slip and fall accident, or another type of accident, contact Wheaton personal injury attorney David W. Clark for legal help. Mr. Clark has more than 25 years of experience advocating for injured people in a wide range of personal injury cases. Call Law Offices of David W. Clark, P.C. at 630-665-5678 for a free consultation.
Source:
https://www.ilga.gov/legislation/ilcs/fulltext.asp?DocName=073500050K2-1115.05
WE DON'T GET PAID UNTIL YOU DO!
Free Initial Consultation
630-665-5678
Our attorneys aggressively pursue every avenue to ensure that you are properly compensated for your pain and suffering, medical costs, or lost wages as soon as possible. You pay nothing until you receive the judgment or settlement you deserve.