Accidental Deaths Surge in Summer Months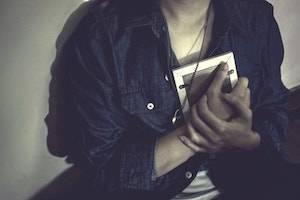 Many look forward to summertime for the longer daylight hours, road trips, and outdoor activities. However, summertime comes with its own accident risks of which you may not be aware.
In fact, there are more accidental deaths in July and August than in any other time of the year, according to the National Safety Council, a nonprofit and nongovernmental agency that focuses on safety at work. The National Safety Council says that certain accidents like poisonings, falls, and fires are especially common in the summer months.
While the United States' overall death rates have fallen in recent years, unfortunately, in 2015 accidental fatality rates climbed to an all-time high. According to the National Safety Council, there were 146,571 accidental deaths in 2015, which is a 7 percent increase from the previous year. It is worth noting that preventable deaths account for more fatalities than strokes, Alzheimer's disease, diabetes, and suicide.
Types of Summertime Accidents
Summertime accidents do not neatly fit into one category. The leading cause of accidental death is "poisoning," which includes those who overdose on drugs. Opioid addiction is a key driver of this type of death.
The next biggest cause of preventable fatalities is motor vehicle accidents. This is exacerbated in the summertime by the younger drivers who are out of school and on the road more, as well as longer evenings that often come with drinking and prescription drugs.
The National Safety Council states that the 100 days between Memorial Day and Labor Day are the deadliest days for drivers, particularly teen drivers.
Tips for Prevention
The National Safety Council recommends the following to reduce risks of various summertime accidents:
Avoid from using a cell phone while driving, even if it is hands-free;
Designate a driver who will remain alcohol and drug-free;
Look for tripping hazards around your home such as unsecured rugs, staircases without handrails, and bathtubs without anti-slip mats;
Take swimming lessons and learn first aid and CPR, if needed; and
Develop a fire escape plan and practice a drill with your household.
Contact a Bloomingdale, IL Accident Lawyer
Even taking such precautions will not eliminate the chances that you will be in an accident this summer. You cannot control other people's errors in judgment.
If you or a loved one have been injured or killed in an accident, you need an experienced attorney on your side to get you the compensation you deserve. Call the skilled Bloomingdale personal injury attorney at the Law Offices of David W. Clark, P.C. at 630-665-5678.
Source:
http://www.nsc.org/Connect/NSCNewsReleases/Lists/Posts/Post.aspx?ID=203
WE DON'T GET PAID UNTIL YOU DO!
Free Initial Consultation
630-665-5678
Our attorneys aggressively pursue every avenue to ensure that you are properly compensated for your pain and suffering, medical costs, or lost wages as soon as possible. You pay nothing until you receive the judgment or settlement you deserve.