Can a Pre-Existing Condition Affect My Workers' Compensation Claim?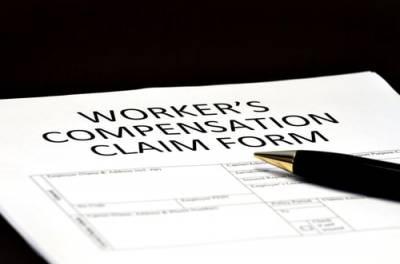 People in all different lines of work have the right to a safe environment while performing their jobs. According to Illinois employment law, all employers are required to purchase workers' compensation insurance for their employees. The Illinois Workers' Compensation Commission is the government agency that handles workers' compensation claims between employees and employers. If a worker is injured on the job, he or she is entitled to benefits for any damages as a result of the accident, such as medical bills or lost wages. However, the process of seeking compensation can be complicated if an employee aggravates a pre-existing health condition because of a workplace incident.
Types of Pre-Existing Conditions
There are many different kinds of health conditions that a person could have because of a previous accident or disease, whether it be from a car crash, a sports injury, or if it is hereditary. A medical illness or injury that someone has before he or she is injured or diagnosed with another health issue may be considered a "pre-existing condition." Diabetes, emphysema, and cancer may be examples of pre-existing health conditions, which tend to be chronic or long-term.
A fine line exists between proving that a brand-new injury occurred and a new accident caused a previous injury to become worse. In some cases, falling or exposure to toxic substances can re-injure or re-aggravate the same body part, and therefore cause further damage. For example, an employee who had knee replacement surgery for a non-work-related injury could aggravate it by slipping and falling at work due to unsafe work conditions. Another instance may be an employee suffering from chronic obstructive pulmonary disease (COPD) who works at a factory and is exposed to airborne chemicals and then suffers a recurrence of the emphysema.
Some examples of pre-existing conditions include:
Arthritis (knee, back, hand)
Carpal Tunnel Syndrome (repetitive motion using the wrist)
Back or neck damage
Traumatic brain injury (TBI) or concussion
Filing a Workers' Comp Claim
Under the Illinois Workers' Compensation Act, the aggravation of a pre-existing condition is considered an injury that can be compensated. When an employee is hurt at work, regardless if it is a new or aggravated injury, the first step is obtaining medical assistance if necessary. Next, an injured person should begin the process of filing a workers' compensation claim to receive benefits and move on with his or her recovery. Below are the steps an employee should take when seeking damages for a workplace injury:
Seek immediate medical attention.
Notify your employer of the injury.
Document your injuries by taking photos or video.
Keep in touch with your employer while you are off work.
Follow up on the status of your claim.
It is important to note that an individual only has 45 days after being injured to notify his or her employer; otherwise, the claim may be denied. For injuries suffered through the aggravation of a pre-existing condition, a claim must show that the aggravation is work-related. This means that the re-injury was directly caused by an action related to the employee's job.
Contact a Bloomingdale Workplace Injury Attorney
If you are hurt while at work, the accident can impact you not only physically but financially regardless if you are temporarily or permanently disabled. In some cases, the incident can aggravate a prior health problem. The Law Offices of David W. Clark, P.C. has handled many types of workplace injury cases, including complex ones with pre-existing conditions. Our skilled DuPage County workers' compensation lawyer can assist you with the claims process so you can receive the compensation you need and deserve so you can get back to work. To schedule a complimentary consultation, call our office today at 630-665-5678.
Sources:
http://www.ilga.gov/legislation/ilcs/ilcs3.asp?ActID=2430
https://www2.illinois.gov/sites/iwcc/Pages/default.aspx
https://www.cigna.com/individuals-families/understanding-insurance/what-is-a-pre-existing-condition
WE DON'T GET PAID UNTIL YOU DO!
Free Initial Consultation
630-665-5678
Our attorneys aggressively pursue every avenue to ensure that you are properly compensated for your pain and suffering, medical costs, or lost wages as soon as possible. You pay nothing until you receive the judgment or settlement you deserve.