Can I File a Personal Injury Claim Against My Landlord for Injuries in an Apartment?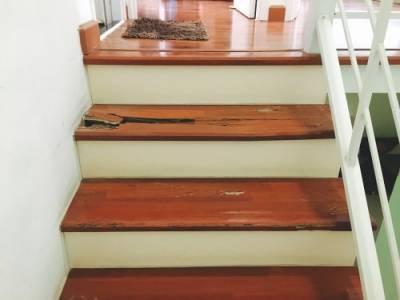 Living in an apartment comes with benefits and drawbacks. On the one hand, apartment dwellers often avoid chores like lawn care or shoveling snow. On the other hand, people who live in an apartment are often at the mercy of their landlord when it comes to repairs and upkeep. Fortunately, renters have rights. When a landlord's negligence causes a tenant to be injured, the tenant may be able to seek financial restitution through a personal injury claim. If you were hurt in a slip and fall accident in a rental property or apartment building, you may be entitled to compensation.
Landlord Negligence Can Take Many Forms
Whether a rental property is owned by a single individual or a company, the property owner has certain legal duties. Landlords and property owners are expected to keep the property in a reasonably safe condition. If a property owner does not fulfill this responsibility and a tenant is injured or killed, the property owner may be liable for damages.
Examples of landlord negligence that can lead to serious injuries include:
Failure to follow building codes or fire codes

Not fixing broken stairs, handrails, balconies or other structures

Lack of security measures or non-functioning security measures like broken locks

Parking lot or walkway defects

Not removing snow or ice per the lease agreement

Unaddressed electrical hazards or fire hazards

Defective elevators

Unsafe swimming pools
What Should I Do If I Was Injured on a Rental Property?
If you were hurt in a rental property or apartment complex, consider reaching out to a personal injury lawyer experienced in premises liability issues for help. An experienced attorney can investigate the situation and determine if the landlord may be liable for your damages. He or she can also find evidence like work orders or maintenance requests to support your claim. If the landlord is liable for your injuries, you may be entitled to financial compensation for your damages.
You could be compensated for:
Medical expenses – Compensation for emergency room care, hospital care, medications, medical devices like crutches, MRIs and other diagnostic tests, and other medical treatment may be available.

Lost income – If you were hurt in an accident and you cannot work while you recover, you may be compensated for the time you had to take off work.

Pain and suffering – Damages are not always financial. You may be entitled to compensation for your physical pain and mental suffering.
Contact a Wheaton Personal Injury Lawyer
If you were hurt in a slip and fall accident or another type of accident on someone else's property, contact the Law Offices of David W. Clark, P.C. for help. Call DuPage County premises liability attorney David W. Clark at 630-665-5678 today for a free, confidential case assessment.
Source:
https://www.ilga.gov/legislation/ilcs/ilcs3.asp?ActID=2048&ChapterID=57
WE DON'T GET PAID UNTIL YOU DO!
Free Initial Consultation
630-665-5678
Our attorneys aggressively pursue every avenue to ensure that you are properly compensated for your pain and suffering, medical costs, or lost wages as soon as possible. You pay nothing until you receive the judgment or settlement you deserve.