Can I Pursue Compensation for a Dog Bite Injury in Illinois?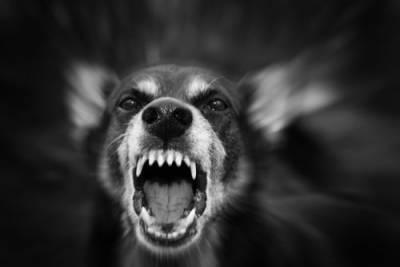 Many people own pets such as dogs, cats, birds, and reptiles. According to the American Pet Products Association (APPA), 67 percent of American households, or approximately 85 million families, own a pet. Although dogs are mostly known for their friendly nature and companionship, they can attack for various reasons, such as when they are startled, provoked, or protecting their puppies. A study by the Centers for Disease Control and Prevention (CDC) estimates that around 4.4 million people are bitten by a dog in the United States each year, resulting in an estimated 885,000 wounds that require medical attention. A dog bite injury can cause debilitating consequences for the victim. In some cases, a negligent pet owner may be held liable for any injuries his or her dog inflicts on another person.
Complications from a Dog Attack
Being bitten by a dog can result in minor to serious and even fatal injuries. Physical scars from stitches may eventually fade, but certain injuries can cause permanent damage that surgery or physical therapy may not be able to fix. For example, bacterial infections such as Rabies affect the central nervous system. Damage to a victim's spinal cord can lead to nerve damage and paralysis.
In addition, psychological scars such as anxiety or panic attacks can last a lifetime. A victim may resist going out in public for fear of being attacked again. Below are a few of the common injuries and complications that a victim of a dog attack may experience:
Cuts/lacerations
Bruises/contusions/abrasions
Nerve damage
Infections
Fractures/dislocations
Paralysis
Post-traumatic stress disorder (PTSD)
Illinois Animal Control Act
Many states have laws that regulate pet ownership, and Illinois is one of them. Under the Illinois Animal Control Act, a dog owner is responsible for his or her pet's actions. This means that if a dog attacks you, your child, or your pet, you may be entitled to compensation for your medical bills as well as other damages. However, you must be able to prove that the dog was not provoked in any way based on the following reasons:
You were trespassing on the owner's property when the attack occurred.
You were threatening, abusing, or injuring the dog's owner or a household member at the time of the attack.
You were abusing, injuring, or threatening the dog or its puppies at the time of the bite.
Illinois is a strict liability state in terms of personal injury claims resulting from a dog bite. This means that a dog's owner cannot argue that he or she was unaware of the animal's aggression or tendency to inflict injury. It is a dog owner's responsibility to make sure the dog is secured on his or her property at all times. If an owner takes his or her dog for a walk on public property or on a person's private property, the dog must be leashed.
Contact a DuPage County Personal Injury Attorney
Any attack from an animal can have devastating consequences, both physically and emotionally. If you or your loved one suffered a dog bite injury, it is important that you consider your options for seeking damages. Depending on the severity of your case, you may have long-term health problems that prevent you from working. At the accomplished Law Offices of David W. Clark, P.C., we understand the role compensation plays in helping you get your life back on track. Our skilled Wheaton dog bite injury lawyers will aggressively advocate on your behalf to hold those accountable for your pain and suffering. Call us today at 630-665-5678 to schedule your free consultation.
Sources:
http://www.ilga.gov/legislation/ilcs/ilcs3.asp?ActID=1704&ChapterID=41
https://www.cdc.gov/mmwr/preview/mmwrhtml/mm5226a1.htm
WE DON'T GET PAID UNTIL YOU DO!
Free Initial Consultation
630-665-5678
Our attorneys aggressively pursue every avenue to ensure that you are properly compensated for your pain and suffering, medical costs, or lost wages as soon as possible. You pay nothing until you receive the judgment or settlement you deserve.