Can I Receive Workers' Compensation for an Occupational Disease?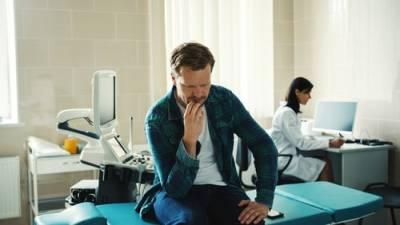 There are many instances of workplace hazards that can lead to injury on the job. Most of the time, people picture workplace accidents as the primary source of workers' compensation available to employees, such as falls or trucking accidents. However, other hazards can be prevalent on the job. Employees such as healthcare personnel, sanitation workers, factory employees, or even skilled construction workers are exposed to dangerous occupational hazards that can result in occupational disease. With the help of a knowledgeable lawyer, employees who have contracted an occupational illness can file for worker's compensation.
What is an Occupational Disease?
According to Illinois law, an employee is deemed to have contracted an occupational disease when they contracted an illness after being exposed to hazards in the workplace. The condition must have become debilitating due to a task at hand that the job requires. Dangers in the workplace that may lead to an occupational illness could include:
Chemical or radioactive exposure
Gasoline, fuel, or other diesel exposure
Factory smoke
Particles in the air from construction
Latex allergens
According to the Center for Disease Control (CDC), nearly 30% of all COPD and adult asthma cases directly correlate to occupational diseases. The CDC explains that more than 20 million United States employees work in a setting that places them at risk for airway diseases. Common occupational diseases can include:
Mesothelioma
Tuberculosis
Asthma
COPD
Dermatitis
Cancer
How Can I Apply for Workers' Compensation?
To receive workers' compensation for contracting an occupational disease, individuals must follow the process of filing a claim. Workers can file a claim through the Workers' Compensation Commission of Illinois and detail their occupational disease and the workplace conditions that led to the illness. It is essential to explain why the occupational disease has hindered your quality of life or ability to continue working. An arbitrator will gather information from both the worker and the workplace or the court and render a decision. Either party can decide to appeal the decision made by the arbitrator if they are unhappy with the final result, which is why workers need to hire a skilled attorney to represent their case.
Work With a Wheaton Workers' Compensation Attorney
If you have contracted an occupational disease, our Illinois workers' compensation attorney David Clark might be able to help you receive financial compensation. At the Law Offices of David W. Clark, P.C., our lawyer has over 20 years of experience assisting clients who contracted an illness or chronic condition from workplace hazards. To schedule a free consultation with our office, please reach us by calling 630-665-5678.
Sources:
https://www.cdc.gov/niosh/docs/96-115/diseas.html
https://www.ilga.gov/legislation/ilcs/ilcs3.asp?ActID=2431&ChapterID=68
WE DON'T GET PAID UNTIL YOU DO!
Free Initial Consultation
630-665-5678
Our attorneys aggressively pursue every avenue to ensure that you are properly compensated for your pain and suffering, medical costs, or lost wages as soon as possible. You pay nothing until you receive the judgment or settlement you deserve.