Can I Seek Compensation for a Defective Product in Illinois?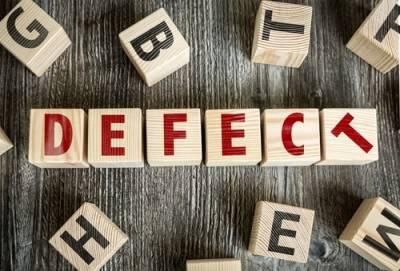 Consumers use various outlets in order to get the products they need and want, such as visiting brick-and-mortar stores or going to a retailer's or a third-party vendor's website. With many people opting to stay home during the coronavirus pandemic, more and more shopping is being done online. This means consumers are often buying items "sight unseen," or without physically holding it or trying it in person first. Regardless of how shoppers purchase a product, in some cases, the product may have a defect or a faulty part, which can cause minor to serious injuries. As a consumer, you may be entitled to compensation if you suffered as a result of using a bad product. A skilled personal injury attorney can help you determine liability and explain your legal options.
Illinois Product Liability Laws
There are several ways that a product can be dangerous for users. In certain cases, the design itself can make the product unreasonably hazardous. A manufacturing defect is when the design of the product was reasonably safe, but there was a mistake made while actually making or producing the product. According to Illinois law, a product may be considered "defective" if a defect is found in any of the following:
Design
Manufacturing
Warning labels
If an item does not have any posted warnings about its use or fails to provide sufficient information or instructions on an included warning label or accompanying pamphlet, that can be considered negligent. When proving negligence in a product liability case, a plaintiff must show that there was an alternative option, which could have made it safer.
A product liability claim can be filed based on three factors:
Strict liability: In order for a strict liability claim to be made, the following three things must be true: The plaintiff was injured by the product; the injury was the direct result of a defective element of the product, and the defect existed when the product was in the defendant's possession.
Negligence: A negligence claim places the responsibility on the plaintiff to prove that the defendant was negligent by not exercising ordinary care.
Breach of Warranty: A warranty is supposed to be a written or verbal guarantee that when the seller or manufacturer extends to a consumer, but that product injured the user.
Common Injuries from Defective Products
Injuries can range depending on the type of product. For example, a defective brake on an electric scooter can cause a rider to collide with a vehicle or pedestrian. Faulty wiring in an electronic device can cause it to overheat and catch fire or explode. Victims can suffer a multitude of injuries, some of which can be life-altering.
Damages for a defective product can be in the form of any of the following injuries:
Bruises/abrasions
Broken bones
Cuts
Skin burns
Traumatic brain injury (TBI)
Paralysis
Contact a Bloomingdale Personal Injury Lawyer
As a consumer, you trust that the items you buy are safe and healthy. However, this is not always the case if a negligent party does not take the necessary steps to ensure quality control. At the Law Offices of David W. Clark, P.C., our DuPage County defective product injury attorneys have over 20 years of experience in this area of law, and we know how complicated it can be to prove negligence. For help with your case, call us today at 630-665-5678 to arrange your free consultation.
Sources:
https://www.ilga.gov/legislation/ilcs/fulltext.asp?DocName=073500050K2-621
https://www.ilga.gov/legislation/ilcs/fulltext.asp?DocName=073500050K13-213
https://courts.illinois.gov/court/CircuitCourt/CivilJuryInstructions/400.00.pdf
WE DON'T GET PAID UNTIL YOU DO!
Free Initial Consultation
630-665-5678
Our attorneys aggressively pursue every avenue to ensure that you are properly compensated for your pain and suffering, medical costs, or lost wages as soon as possible. You pay nothing until you receive the judgment or settlement you deserve.