Can I Seek Compensation for a Skiing or Snowboarding Accident?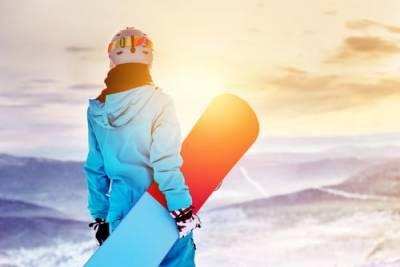 The Midwest is known for having four seasons, winter, spring, summer, and winter. The winters can be especially harsh, with blizzard-like weather conditions and temperatures plummeting to single digits and even below freezing. For outdoor sports enthusiasts, heavy snowfall means skiing and snowboarding. Although Illinois does not have mountains like other states such as Colorado or Utah, they do have big hills that are still ideal for winter activities. After all the restrictions put in place this past in response to the COVID-19 pandemic, many people may be clamoring to get outside, even in the cold. However, as with any sport, there is an element of risk involved in snow sports. If you or your family member was hurt in a skiing or snowboarding accident, it is important to understand your legal options for pursuing compensation through a personal injury claim. In some cases, a negligent party may be held accountable for any damages you incurred.
Common Injuries from Snow Skiing
Skiing can be a great form of exercise, whether downhill or cross-country. Snowboarding has gained popularity in recent years, especially among the younger generation. Still, skiers and snowboarders can range in age from 5 to 80 years old. In some cases, the participant's age can play a role in the severity of his or her injury, as an older person's bones might be more brittle than an adolescent. Regardless, injuries sustained in this kind of accident or mishap can range from minor to serious and even fatal, often due to the fast speeds at which an individual is traveling downhill with little protection if he or she loses control. Recreational downhill skiers may average a speed of 20-40 miles per hour. If a skier or snowboarder cannot stop, he or she could crash into a building, a tree, or even strike another person. The force of the impact can cause catastrophic and debilitating injuries.
Here are a few of the typical types of injuries that people can suffer while skiing or snowboarding in the winter:
Torn ligaments
Fractured arms or wrists
Broken legs
Head trauma (concussion, whiplash)
Dislocated shoulder
Foot or ankle strains or sprains
Spinal cord damage
Severed limbs
Liable Parties in a Snow Skiing Accident
Sports fanatics who willingly participate in a recreational activity such as skiing or snowboarding acknowledge the inherent risks associated with it. Injuries that occur due to a lack of experience or venturing off of marked trails may be considered the fault of the skier. In these situations, the injured party usually cannot hold a ski resort or company liable unless the resort's negligence contributed to the injury. For example, if someone falls off of a chair lift that was not properly maintained or operated, the manufacturer and/or the facility may be held responsible for any resulting injuries. In other cases, if a ski resort does not adequately mark or post signs to direct skiers on the designated paths or slopes, this can be considered negligence. Likewise, if they do not salt icy walkways or fix broken railings, they can bear the responsibility if these unsafe conditions cause an accident. Faulty or defective rental ski or snowboard equipment can also lead to hazards for the user.
Contact a DuPage County Personal Injury Lawyer
Although skiing is a popular winter sport, it can be dangerous. If you or your loved one was hurt while skiing, it is imperative that you act promptly in order to receive the compensation you need and deserve. At The Law Offices of David W. Clark, P.C., we have more than 20 years of proven experience helping victims recover damages in all kinds of accidents. Our compassionate Wheaton personal injury attorneys will guide you through filing a claim against another party, providing personalized attention every step of the way. To schedule your free consultation, call us today at 630-665-5678.
Sources:
https://www.ilga.gov/legislation/ilcs/fulltext.asp?DocName=062500450K6-1
https://www.ilga.gov/legislation/ilcs/fulltext.asp?DocName=073500050K2-1116
https://health.ucdavis.edu/children/download/sports_medicine/Skiing%20Injuries.pdf
WE DON'T GET PAID UNTIL YOU DO!
Free Initial Consultation
630-665-5678
Our attorneys aggressively pursue every avenue to ensure that you are properly compensated for your pain and suffering, medical costs, or lost wages as soon as possible. You pay nothing until you receive the judgment or settlement you deserve.