Can I Still Get Financial Compensation If I Am Partially At-Fault for a Car Crash?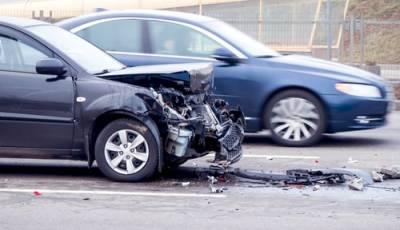 If you or a family member were recently injured in a car crash, you may be seeking information about your rights. Car accidents can leave injured victims under mountains of medical debt and vehicle repair costs. Typically, the at-fault driver's car insurance company is responsible for covering those costs. However, it is not always easy to determine which driver is at fault. Multiple parties may contribute to a serious wreck.
Fortunately, Illinois law allows injured people to recover financial compensation for their losses even if they were somewhat to blame for the crash. Read on to learn more about Illinois comparative negligence laws and how you can pursue compensation after a shared fault car accident.
Liability in a DuPage County Car Accident Case
The at-fault party is responsible for paying damages in a car accident case. However, liability, or legal responsibility, for the accident may fall to more than one party. Sometimes, two different drivers share liability for the accident. For example, if one driver was speeding and the other driver ran a red light, both drivers' actions may have contributed to the crash. An injured driver may also share liability with an entity such as a manufacturing company. For example, a driver who was texting and driving may need to slam on the brakes when the car in front of them stops. If the car's braking system contained manufacturing defects, the manufacturing company may be partially to blame.
Comparative Negligence and Damages in a Shared Liability Accident
Illinois car accidents are subject to a legal doctrine called "comparative negligence." This means that an injured person cannot collect compensation if he or she is more than 50 percent responsible for the crash. However, if he or she is less than 50 percent responsible, he or she may still be able to recover some compensation. The amount of compensation an injured person could receive is reduced by his or her percentage of fault. For example, if an injured party is 20 percent responsible for a crash resulting in $100,000 of damages, he or she could receive $80,000.
In Illinois, an injured person may still be entitled to financial compensation even if he or she was partially at fault. If you were hurt in a car crash, do not assume that you cannot recover compensation if your own actions caused or contributed to the collision in some way.
Contact a DuPage County Car Accident Lawyer
If you or a loved one were hurt in a wreck, contact Bloomingdale personal injury attorney David W. Clark for help seeking financial compensation. Call 630-665-5678 today for a free, confidential case evaluation.
Source:
https://www2.illinois.gov/sites/Insurance/Consumers/ConsumerInsurance/Auto/Pages/comparative-negligence.aspx
WE DON'T GET PAID UNTIL YOU DO!
Free Initial Consultation
630-665-5678
Our attorneys aggressively pursue every avenue to ensure that you are properly compensated for your pain and suffering, medical costs, or lost wages as soon as possible. You pay nothing until you receive the judgment or settlement you deserve.