Common Types of Back Injuries Suffered in an Accident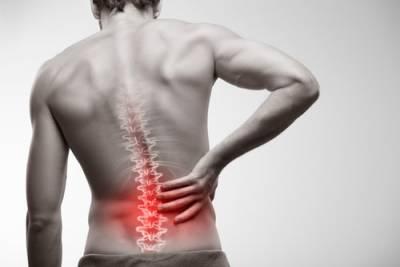 The human back, also known as the dorsum, is the large posterior area of the human body, encompassing the top of the buttocks to the back of the neck. Back injuries can be debilitating, often causing a victim to become immobile. Damage to the back resulting from car accidents or slip and falls often require costly and extensive medical treatment. These types of injuries can also leave individuals with chronic pain and suffering. In some scenarios, an injury may be caused by the negligent or reckless actions of another party.
Damage to the Spine
Because the spine makes up such a large part of the body, any damage to it can affect a person's ability to move and walk. In some cases, an individual could end up temporarily or permanently paralyzed. This condition can require the use of a wheelchair and other adaptive equipment. Depending on the severity of the injury and what a person does for a living, he or she may not be able to return to his or her job.
Several types of back injuries that commonly result from a vehicle collision or similar blunt force trauma include:
Whiplash: This is when damage to muscles and ligaments in the neck occurs. Common in rear-end collisions, the head and neck are pushed forward while the body remains still, thus causing the head and neck to come to an abrupt stop.
Spinal fractures: These are compression fractures, which are small cracks or fissures along the vertebrae. Spinal fractures can occur if a seat belt fails to hold a vehicle passenger's body in place properly.
Herniated or slipped discs: The force of a crash or fall can cause the discs that cushion the spine to shift and compress nerves, causing pain and numbness.
Spinal cord damage: The spinal cord can be bruised, cut, or severed due to the force of an impact. If the spine is lacerated or severed, it can cause permanent paralysis.
Spinal stenosis: Trauma may cause a person to feel symptoms of the spinal canal narrowing or vertebrae degeneration that may have gone unnoticed or been asymptomatic before.
Contact a Bloomingdale Personal Injury Lawyer
Accidents can occur at any time and any place. They can range from automobile collisions to construction site falls to pedestrian accidents. All of these can cause serious injuries, especially to a victim's back. Trauma to the back may result in extensive rehabilitation therapy or paralysis. If you or your loved one was hurt in an accident, another party may be at fault for your pain and suffering. A DuPage County accident attorney can help you gather the evidence needed to prove a personal injury claim. Call The Law Offices of David W. Clark, P.C. today at 630-665-5678 to arrange a free consultation.
Source:
https://www.ilga.gov/legislation/ilcs/ilcs4.asp?ActID=1815&SeqStart=118400000&SeqEnd=120100000
WE DON'T GET PAID UNTIL YOU DO!
Free Initial Consultation
630-665-5678
Our attorneys aggressively pursue every avenue to ensure that you are properly compensated for your pain and suffering, medical costs, or lost wages as soon as possible. You pay nothing until you receive the judgment or settlement you deserve.