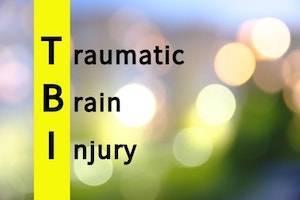 Traumatic brain injuries can arise in almost any accident, including car crashes and slip and falls. TBIs are caused by a sudden jolt or strike to the head. TBIs can also be caused by repetitive hits to the brain.
Brain injuries are serious, and accidents where a victim has sustained such an injury should be handled by an attorney to be sure that the claim's recovery is maximized. Complications can range from being obvious (such as a coma) or more subtle and not immediately apparent to others (such as learning disabilities).
However, all complications stemming from a TBI are likely compensable under law and should be reported to get a full recovery.
Complications include:
Altered consciousness. This includes a coma state or brain death.
Seizures. Seizures typically occur in the weeks following the accident but can become a regular occurrence extending long after the accident.
Infections. If the skull was penetrated or broken in the accident, bacterial infections can result.
Nerve damage. Trauma to the base of the skull can cause this injury resulting in facial paralysis or loss of vision.
Intellectual problems. Cognitive or executive functioning disabilities can result such as memory and organization issues.
Communication difficulties. A victim may experience issues with writing and speaking or may lose the ability to read nonverbal cues from others.
Behavioral issues. There may be a change in the victim to engage in risky behavior or exhibit a lack of self-control.
Emotional changes such as anxiety, depression, or insomnia.
Sensory difficulties. A TBI victim may have ringing in the ears or lose hand-eye coordination.
Degenerative brain disease. TBIs have been linked to diseases such as Alzheimer's and Parkinson's disease.
What Can a Lawyer Do for TBI Victims?
The brain is the most complex organ in the body. Because of the array of complications of brain injuries can produce, experts are required to fully explain your injury.
A lawyer will be able to find the proper medical experts, who are usually doctors, to evaluate your injuries and give an opinion as to how these injuries will affect your life. The experts will discuss normal brain function and the limitations your brain injury has caused.
A lawyer will also bring your injuries to life in a way that a jury can understand. This is often done through witnesses who can attest to your daily difficulties and how your personality and abilities have changed since the accident.
Contact a Wheaton, IL Brain Injury Lawyer
Call the knowledgeable DuPage County TBI attorney at the Law Offices of David W. Clark, P.C. to schedule an appointment to learn more about your case and what a lawyer can do for you. Our attorney offers free consultations to brain injury victims.
Also, our firm typically accepts brain injury cases on a contingency fee basis. This means you will not pay attorney's fees unless you receive a settlement or a judgment. We believe that victims should still be able to bring a personal injury claim even if they are unable to pay attorney's fees upfront.
Our office can be reached at 630-665-5678.
Source:
http://www.mayoclinic.org/diseases-conditions/traumatic-brain-injury/basics/complications/con-20029302
WE DON'T GET PAID UNTIL YOU DO!
Free Initial Consultation
630-665-5678
Our attorneys aggressively pursue every avenue to ensure that you are properly compensated for your pain and suffering, medical costs, or lost wages as soon as possible. You pay nothing until you receive the judgment or settlement you deserve.