Treadmills and Other Dangers at Your Gym Could Leave You Injured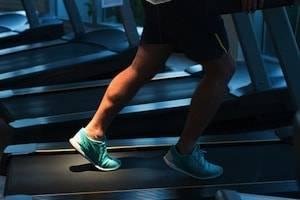 Going to the gym has great health benefits, unless you get hurt. It is estimated that about 460,000 people were injured at a gym in 2012 alone.
Many of these exercisers have sustained injuries that cannot be the basis of a lawsuit because the exercisers caused the accident. However, some injuries are caused by the gym. In these cases, the gym may be held responsible.
Treadmill Troubles
Treadmills are one of the most dangerous pieces of gym equipment. Thousands of treadmill runners have had to seek emergency room care. While some of these accidents are caused by user error, other treadmill accidents are due to faulty equipment.
There are recalls on a yearly basis for treadmills. The most common reason for these recalls is that the treadmill increases speed on its own. Other treadmills have overheated and caused fires. Still, other recalled treadmills shocked the people using them.
Types of Gym Accidents That Can Result in a Lawsuit
A gym is required by law to provide a reasonably safe facility. Lawsuits can stem from many actions or inactions by health club facilities including:
Failure to provide safe equipment. If a gym does not remove equipment that has been recalled, it can be held liable for the resulting injuries. Also, gyms should engage in routine inspection and maintenance of all equipment for the safety of patrons.
Failure to keep the premises free of tripping hazards. A gym should see to it that mats lay flat and that uneven flooring is eliminated or marked. A gym should also have anti-skid surfaces where appropriate.
Failure to warn of risks. Any activity hosted by the gym that can be risky must be come with an adequate warning. Saunas, hot tubs, and pieces of exercise equipment may require a warning.
Types of Injuries from Gym Accidents
Concussions;
Contusions;
Sprains;
Eye injuries;
Smashed fingers and toes;
Broken bones;
Bone fractures; and
Spinal cord injuries.
What May Keep You From Recovery
Waivers. Most gyms require you to sign a waiver. An attorney can tell you if the waiver you signed is enforceable and if the waiver you signed applies to your case. Just because you signed a waiver when you started your health club membership does not mean you can never sue your gym.
Contributory negligence. Your gym may be successful in arguing that you contributed to your own injury. For example, the gym could say that you were not following form protocol or that you were not wearing proper shoes or clothing.
Contact a Skilled Wheaton, IL Personal Injury Lawyer
The knowledgeable DuPage County personal injury attorney at the Law Offices of David W. Clark, P.C. offers free initial consultations for accident victims. Call 630-665-5678 to speak with an attorney today.
Sources:
http://www.nbcnews.com/id/35127528/ns/health-fitness/t/gym-goers-trip-flip-fall-pursuit-fitness/#.WJNjOVMrJQJ
https://jonbarron.org/exercise/gym-accidents
WE DON'T GET PAID UNTIL YOU DO!
Free Initial Consultation
630-665-5678
Our attorneys aggressively pursue every avenue to ensure that you are properly compensated for your pain and suffering, medical costs, or lost wages as soon as possible. You pay nothing until you receive the judgment or settlement you deserve.