Swan Attack Prompts Fatal Work Injury Lawsuit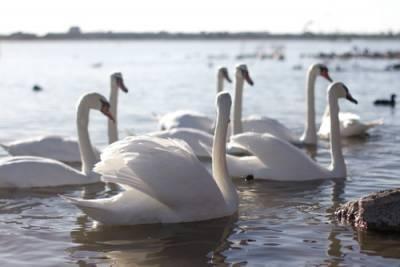 No one ever goes to work and expects to die while on the job. Even those in high-risk occupations have a high expectation they will return home at the end of the day. Sometimes, however, seemingly safe occupations have tragic incidents, such as the drowning death of a man who was tending to swans on a pond in suburban Chicago.
Wife of Bird Tender Seeks Compensation
In 2012 a man drowned in a suburban pond when two swans he was checking on as part of his job attacked him. The attack caused the man's kayak to overturn and he drowned when repeated attacks by the birds prevent him from swimming to shore. This is part of a wrongful death lawsuit filed late last year by the man's wife. Among some of the details from the filing include the following:
Named in the suit are two property management companies and the condo and homeowners association.
The wife is claiming negligence, in that the companies who managed the property on which the death occurred, should have known that swans were territorial and possess a tendency to attack when they sense that territory is being violated.
The suit contends the defendants should be held liable because they knowingly kept dangerous animals on the premises.
It further claims that the man who drowned did nothing to provoke the attack by the pair of swans.
The man's widow is seeking $50,000 in damages.
Not named in the suit is her husband's former employer, who supplied the swans to the property management company.
The Occupational Safety and Health Administration (OSHA) previously investigated the man's death and found no workplace violations on the part of the employer. However, an investigation by OSHA only involves the employee-employer relationship and does not include other parties.
Get the Advice of a Knowledgeable Bloomingdale Wrongful Death Attorney
Tragic accidents that result in the death of a family member frequently prompt emotions of grief and anger, while leaving one searching for answers. In Illinois, families of victims can pursue some measure of relief through the pursuit of a wrongful death lawsuit. By working with an experienced Bloomingdale wrongful death attorney your case will benefit from the knowledge and resources gained through years of meticulous attention to such matters. Contact the Law Offices of David W. Clark, P.C. to inquire about a thorough review of your case's details. To schedule a free initial consultation please call 630-665-5678 at your earliest convenience.
Source:
http://www.chicagotribune.com/news/local/breaking/ct-met-swan-attack-lawsuit-20171207-story.html
WE DON'T GET PAID UNTIL YOU DO!
Free Initial Consultation
630-665-5678
Our attorneys aggressively pursue every avenue to ensure that you are properly compensated for your pain and suffering, medical costs, or lost wages as soon as possible. You pay nothing until you receive the judgment or settlement you deserve.