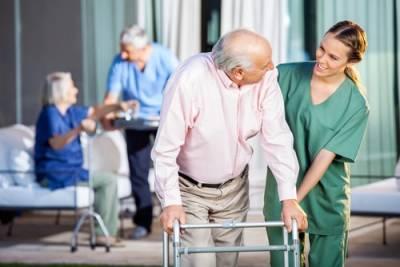 Contrary to what the majority of people believe, construction work or the manufacturing sector are not the most dangerous industries to work in. Surprisingly, the healthcare industry is the most dangerous industry to work in. According to the Occupational Health and Safety Administration (OSHA), more workers are injured in the healthcare industry than any other.
Types of Healthcare Industry Work-Related Injuries
Healthcare workers face a few specific and unique workplace hazards. These types of hazards include:
Bloodborne pathogens;
Biological hazards;
Chemical and drug exposures;
Anesthetic gas exposures;
Respiratory hazards;
Ergonomic hazards, such as lifting and repetitive tasks;
Laser hazards;
Workplace violence; and
Radioactive material and X-ray hazards.
In particular, hospitals are the most dangerous places to work, with a recorded 6.8 work-related injuries per 100 full-time employees in 2011. That number is more than twice the rate of work-related injuries for the private industry as a whole. According to OSHA, 54 percent of injuries in hospitals are overexertion or bodily reaction. Other common injuries are bruises, soreness, fractures, multiple trauma and cuts and punctures.
Causes of Injuries in Hospitals
Overexertion and bodily reaction account for 48 percent of workplace injuries resulting in days away from work. OSHA says that these types of injuries can be caused by motions such as:
Lifting;
Bending;
Reaching; or
Slipping without falling.
These motions usually related to patient handling, like lifting, repositioning or moving patients who have limited mobility.
Safety Programs Do Not Equal Effectiveness
Even though more than 90 percent of hospitals report that they have some sort of system or program to improve employee health and safety, the healthcare industry still ranks no. 1 on the list of most dangerous professions. OSHA says that a good first step to reducing workplace injuries is setting out a plan, but that hospitals must make the effort to effectively implement and commit to the plan to see any change. Hospitals are still fairly dangerous places to work because workplace safety has improved drastically in the construction and manufacturing industries and has surpassed that of the healthcare industry.
Get Representation from a Wheaton Workers' Compensation Lawyer
All workers have a right to a safe workplace. Healthcare workers dedicate their lives to helping others, but helping others can come at a price. If you have been injured on the job, you need the immediate help of a DuPage County workers' compensation attorney. The Law Offices of David W. Clark, P.C. can help you fight for your right to compensation for injuries. Call 630-665-5678 to set up a consultation.
Sources:
https://www.osha.gov/SLTC/healthcarefacilities/index.html
https://www.osha.gov/dsg/hospitals/documents/1.2_Factbook_508.pdf
WE DON'T GET PAID UNTIL YOU DO!
Free Initial Consultation
630-665-5678
Our attorneys aggressively pursue every avenue to ensure that you are properly compensated for your pain and suffering, medical costs, or lost wages as soon as possible. You pay nothing until you receive the judgment or settlement you deserve.