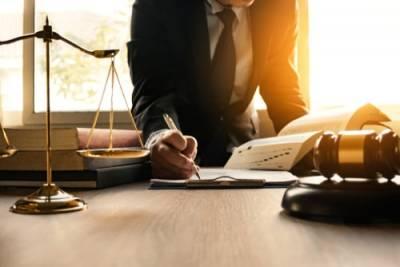 Americans like to eat out, and it is likely you have a favorite dining establishment that you or your family frequent on a regular basis. Even during the COVID-19 pandemic, many local restaurants have been allowed to continue carry-out and seat patrons inside or outside using social distancing guidelines. Whenever you eat food that someone else cooks, however, it is important to make sure it is prepared and cooked thoroughly. Otherwise, you run the risk of becoming a victim of a foodborne illness, or what is commonly known as food poisoning. This type of illness is typically caused by food that is contaminated with bacteria, viruses, parasites, or toxins. If you became sick after eating food that was prepared by a restaurant, you may end up in the hospital and unable to work. A personal injury attorney can help you explore your legal options for obtaining compensation for medical bills and lost income.
Symptoms of Foodborne Illness
The most common causes of food poisoning are infectious organisms or their toxins. The effects of the illness can show signs as soon as a few hours after ingesting the contaminated food. Food poisoning symptoms may include but are not limited to the following:
Cramping
Nausea
Vomiting
Diarrhea
Most cases of food poisoning are fairly mild and resolve without medical attention. However, you can become dehydrated quickly, so it is important to get adequate hydration and seek medical treatment if symptoms persist. In some situations, the food poisoning can lead to other complications, especially if you have underlying health conditions.
Negligent Food Preparation
Proving that a certain restaurant or grocery store caused your illness is key to filing a personal injury claim against the establishment. Per Illinois law, you have two years from the time you became ill to file a lawsuit. In some cases, a certain kind of meat product was undercooked or sat out too long and spoiled.
Keep copies of all of your medical records related to the food poisoning incident. A physician can even take a stool sample and have it medically tested for food contamination. The results may increase your chances of recovering compensation for your sickness.
In certain cases, a widespread outbreak of bacterial infections is connected to a specific type of food product. For instance, if the government has issued a recall for certain food items (eggs, onions, lettuce) that contained salmonella or other dangerous bacteria, and the establishment that prepared your food used these food items, that can help prove negligence for the party who grew and/or supplied it.
Contact a Wheaton Personal Injury Lawyer
Food poisoning may seem like a minor incident at first, but it can cause serious medical complications depending on the circumstances. If you or someone you know became ill after eating at a restaurant or store, it is critical that you seek medical attention and also a skilled personal injury attorney. In some cases, a negligent party may be held liable for serving contaminated food. The accomplished Law Offices of David W. Clark, P.C. have more than two decades of experience helping injury victims pursue compensation for their injuries. P.C. Our dedicated DuPage County food poisoning injury attorneys will work with you to pursue damages for the pain and suffering you suffered. Call us today at 630-665-5678 to schedule your free consultation.
Sources:
https://www.ilga.gov/legislation/ilcs/ilcs4.asp?DocName=073500050HArt%2E+XIII+Pt%2E+2&ActID=2017&ChapterID=56&SeqStart=102800000&SeqEnd=106200000
https://www.mayoclinic.org/diseases-conditions/food-poisoning/symptoms-causes/syc-20356230
WE DON'T GET PAID UNTIL YOU DO!
Free Initial Consultation
630-665-5678
Our attorneys aggressively pursue every avenue to ensure that you are properly compensated for your pain and suffering, medical costs, or lost wages as soon as possible. You pay nothing until you receive the judgment or settlement you deserve.