How Can Illinois Delivery Drivers Be Injured on the Job?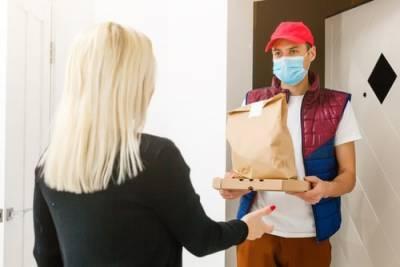 Many people all over the world have spent more time at home for the past few months due to the COVID-19 global health crisis. With only essential businesses open, a lot of stores have been temporarily closed to stop the spread of the virus. Online shopping has no doubt been a popular way to pass the time while still receiving merchandise. Truck and delivery drivers have been working amidst the pandemic, and in some cases, putting in overtime to meet the demands of remote store patrons. Busy essential workers who are delivering packages can often run the risk of injury for various reasons.
If the driver is an employee for the company they are working for, they may qualify for workers' compensation benefits through the company for any injuries they sustain while performing their work duties. However, many delivery drivers are subcontractors and are considered self-employed. In these situations, the driver would not qualify for workers' comp benefits because they are not considered an employee. Instead, their only legal option for financial compensation for injuries is through a personal injury claim or lawsuit.
The following are a few ways that they can be hurt while performing their job duties, which is not just driving.
Premises Liability Cases
According to Illinois premises liability law, property owners are required to use reasonable care to prevent customers or guests from suffering injuries on their premises. This includes maintaining their properties in safe and secure conditions. This means that property owners must use reasonable care to detect and repair dangers on the premises. Or, they must at least warn visitors of known dangers by posting signage alerting them of any known or potential hazards.
If a worker is delivering food or package goods to a home, he or she must use caution when walking up staircases. In some scenarios, the wood flooring or railings can be rotted, and a person walking or holding onto them can fall through. Any of these incidents can cause broken or fractured legs or arms, in addition to head trauma or severe bruising or sprains.
In other cases, a delivery person may slip and fall on uneven pavement or ice on a sidewalk. A premises liability claim may allow injured parties to collect damages against property owners who have neglected to maintain their property or keep it clear from debris or other dangers.
Vehicle Accidents
Delivery drivers spend the majority of their time in their vehicles while transporting merchandise from stores or warehouses to residential neighborhoods. Other motorists who are driving distracted or recklessly can cause an accident. For example, an intoxicated driver may collide with a truck, which can lead to minor or serious injuries for all the involved parties. If the driver's BAC is found to be over the legal limit of .08 percent, he or she may be held liable for medical bills, lost wages, and vehicle damage if the delivery driver was hurt or his or her truck needs repairs.
Dog Bite Injuries
Many households have one or more pets, including dogs. Although most breeds are friendly, there are some types of dogs that can attack. When a stranger approaches the doorway to deliver a package, it is possible for a pet to get loose and inflict severe injuries on him or her. In certain cases, an animal attack can be fatal. According to the Illinois Animal Control Act, the pet's owner may be responsible if he or she knew the dog was aggressive and did not adequately restrain it.
Contact a DuPage County Personal Injury Attorney
Truck, package, and delivery drivers across the country have been busier than ever. With increased workloads, there is a significant chance of suffering injuries. If you or someone you know was hurt in a vehicle accident or on another person's property, you may be entitled to compensation for medical bills and lost wages. For more than 20 years, the Law Offices of David W. Clark, P.C. have sought to obtain full and fair compensation for our clients' injuries. Our tenacious Bloomingdale premises liability lawyers will help you determine if a negligent party is responsible for your injury. Call us today at 630-665-5678 to schedule a free consultation.
Sources:
http://www.ilga.gov/legislation/ilcs/ilcs3.asp?ActID=2048&ChapterID=57
http://www.ilga.gov/legislation/ilcs/ilcs3.asp?ActID=1704
http://www.ilga.gov/legislation/ilcs/fulltext.asp?DocName=062500050K11-401
http://www.ilga.gov/legislation/ilcs/ilcs3.asp?ActID=1704&ChapterID=41
WE DON'T GET PAID UNTIL YOU DO!
Free Initial Consultation
630-665-5678
Our attorneys aggressively pursue every avenue to ensure that you are properly compensated for your pain and suffering, medical costs, or lost wages as soon as possible. You pay nothing until you receive the judgment or settlement you deserve.