How Do I Know If I Have a Valid Premises Liability Claim?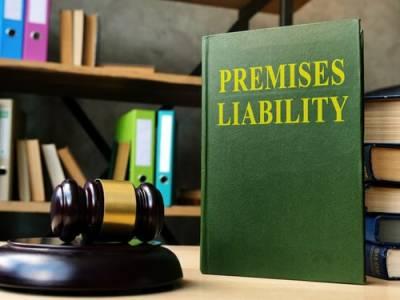 Property owners have a responsibility to keep their property in a reasonably safe condition by law. Of course, knowing what constitutes "reasonably safe" can be extremely difficult. If you or a loved one were recently injured in an apartment complex, restaurant, bar, retail store, or even a residential property, you may be interested in filing a premises liability claim and recovering compensation.
A successful premises liability claim may provide financial compensation for medical expenses, lost income from missed work, pain and suffering, and more. However, it can be hard to know if you have a valid claim. Read on to learn about Illinois's premises liability laws and what you should do if you or a loved one were hurt on someone else's property.
Illinois Premises Liability Laws
Head injuries, spine injuries, broken bones, burns, and countless other injuries may be caused by unsafe conditions on a commercial or residential property. In Illinois, a property owner's duty or legal obligation to visitors varies. Commercial property owners owe the highest duty to invitees. Patrons at a business such as a nightclub or grocery store would fall under the category of invitees. Licensees are people who enter a property for social reasons. Property owners are required to keep properties free from unreasonably hazards for invitees and licensees. Property owners have lowest duty of care toward trespassers.
If you were a customer or patron at a business or an invitee on another type of property and you were hurt by a dangerous condition on the property, you may have a valid premises liability claim. You may be entitled to monetary damages.
What Counts as an "Unsafe Condition?"
Property owners must prevent foreseeable injuries to guests and warn guests if an unsafe condition exists. However, it can be difficult to know when a condition on a property is unreasonably dangerous. Premises liability claims may involve:
Slip and fall or trip and fall accidents caused by clutter or spilled liquids
Physical violence caused by inadequate security measures
Swimming pool accidents
Dog bites and other animal attacks
Electrocution
Chemical or heat burns
Broken staircases
Defective escalators and elevators
Falling from a great height
Inadequate handrails or barriers
If a dangerous condition on someone else's property caused you or a loved one to be injured, you may be entitled to compensation for medical bills and other damages. A personal injury lawyer with experience in premises liability cases can evaluate the circumstances of your injury and help you determine whether you have a valid case.
Contact a Bloomingdale Premises Liability Lawyer
Wheaton personal injury attorney David W. Clark understands the financial burden an unexpected injury can have the injured person and his or her family. He and the rest of the team at The Law Offices of David W. Clark, P.C. are dedicated to helping injury victims recover the compensation they deserve. Call 630-665-5678 for a free, no-obligation consultation today.
Source:
https://www.ilga.gov/legislation/ilcs/ilcs3.asp?ActID=2048&ChapterID=57
WE DON'T GET PAID UNTIL YOU DO!
Free Initial Consultation
630-665-5678
Our attorneys aggressively pursue every avenue to ensure that you are properly compensated for your pain and suffering, medical costs, or lost wages as soon as possible. You pay nothing until you receive the judgment or settlement you deserve.