How Do I Navigate the Workers' Compensation Process in Illinois?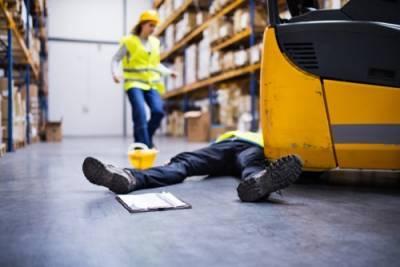 Reporting a wound or ailment that occurred while either at your company or acting on their behalf is a scenario that thousands of Americans have to face every year. There are numerous ways in which an employee could be harmed on a daily basis. Workers' compensation (workers' comp) is a form of insurance provided to staff members who can justify an injury or illness while at the workplace or representing their organization at a different location. How do you go about filing for these benefits, and what does this process entail? Steps must be taken to meet the state-regulated requirements.
Workers' Comp Benefits
If you were to sustain a work-related injury, workers' compensation is an insurance-like process that would pay for your medical expenses and provide you with wage-loss benefits until you are able to return to employment. In reference to workers' comp, here are a few key details that should be noted:
Employees' earnings will not be deducted to cover workers' comp.
Commonly speaking, most claims are paid for despite fault.
Employers are required to pay for these costs, although it is common practice for employers to purchase workers' comp insurance.
Not every employee is covered by workers' comp; some are under the jurisdiction of compensation laws administered by the U.S. Department of Labor (DOL).
Filing for Workers' Comp
Varying from state to state, there are different courses of action that must be achieved in order to receive reparations. In Illinois, all of the following must be addressed first in order to file for workers comp:
Advise your employer of the injury and how it occurred.
The notice must be reported within 45 days of the injury unless it was radiology exposure, in which the timetable is 90 days.
The notice may be given verbally or in a written statement and should include the precise time, date, and location of injury.
Once the claim is given to the employer, they must reach out to the workers' comp insurance company or administrator to inform them of the incident. Your employer will further update you on the proceeding steps, whether it be the beginning of TTD (temporary total disability) payments or a written statement requesting more information.
Illinois Workers' Compensation Commission
If the employer does not agree with your claim or believes it could be fraudulent, the next course of action would be to file a claim with the Illinois Workers' Compensation Commission. By requesting a formal hearing in order to present your case, the Illinois Workers' Compensation Commission will act as an unbiased, administrative court system that decides the outcome of the workers' comp allegations.
Generally, while there are certain situations that do not apply, the time limit on filing a claim with this commission is three years, or within two years of the last medical bill or payment of TTD. Based on the actions of the commission and the employer, it is best to discuss further actions with an experienced workers' comp attorney.
Contact a Wheaton Workers' Compensation Lawyer
Injuries at work are an unavoidable part of life that seem to occur more frequently every year. The claims system can involve complicated policies and procedures that must be followed in an effort to protect companies against fraud.
The Law Offices of David W. Clark, P.C. have obtained multi-million dollar settlements involving workplace injury accidents. If you or a loved one was hurt performing your job, the dedicated DuPage County workers' comp attorneys will guide you through the complex process of filing a claim from a work injury or illness. To schedule a free consultation, contact our office today at 630-665-5678.
Sources:
https://www.dol.gov/owcp/energy/regs/compliance/statistics/WebPages/ILLINOIS.htm
http://www.ilga.gov/legislation/ilcs/ilcs3.asp?ActID=2430&ChapterID=68
https://www.dol.gov/general/topic/disability/workerscompensation
https://www2.illinois.gov/sites/iwcc/Documents/handbook.pdf
https://www2.illinois.gov/sites/iwcc/Documents/act.pdf
WE DON'T GET PAID UNTIL YOU DO!
Free Initial Consultation
630-665-5678
Our attorneys aggressively pursue every avenue to ensure that you are properly compensated for your pain and suffering, medical costs, or lost wages as soon as possible. You pay nothing until you receive the judgment or settlement you deserve.