How Does Light Duty Work Affect Illinois Workers' Compensation Claims?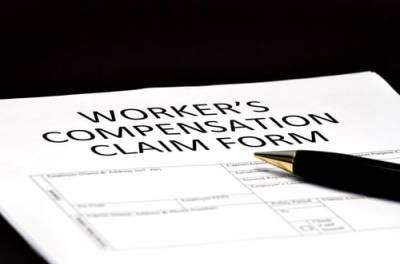 Even when safety procedures are followed, accidents can and do occur at workplaces. In some cases, an employee may suffer minor injuries while others may sustain serious and long-lasting injuries. If you are hurt on the job in Illinois and receives workers' compensation benefits, your employer may offer you light-duty work. This may mean doing a job that is less physically or mentally challenging than the duties required in your full-time job position. For instance, a light-duty job may require working fewer hours per shift, working on the computer, or one that involves moving products that are under a certain weight. It is important to understand the details and how this might impact your workers' comp claim before accepting the light-duty job offer.
Doctor Recommendations in Workers' Comp Cases
As in other states, in Illinois, most employers are required to carry workers' compensation insurance. This is in the event that a work-related illness or injury occurs, and it gives the employee benefits regardless of who is at fault for the illness or injury. It is important to note, however, that workers' compensation benefits are not taxable income to the employee. Under the Illinois Workers' Compensation Act, financial relief is provided to an employee if he or she sustains an injury at work, including pre-existing conditions that are aggravated by his or her job and work-related injuries that occur outside of the workplace.
In certain cases, a doctor recommended by your employer might state that you are capable of performing light-duty work. However, if you see your regular doctor, he or she might think that you cannot. Unfortunately, many injured employees feel pressured and push themselves to return to work too fast, and risk sustaining further injury.
When these discrepancies occur, you may have to attend a hearing to explain why you are declining the light-duty job offer. Saying that you are not interested or it does not pay as much as your normal job is not a valid reason to refuse. Instead, simply explain to the judge that you think you are physically incapable of doing the job per your doctor's advice. The judge will weigh the evidence and make a decision regarding your claim.
Accepting the light-duty job does not automatically mean your temporary disability benefits will stop. If you earn less than what you were making before your accident, you may be able to receive a portion of the difference in your wages.
Contact a DuPage County Workplace Injury Lawyer
If you or your loved one suffers an injury at work, you may wonder what your options are for pursuing compensation or returning to work. You may have been offered a light-duty job but are concerned about how it may affect your workers' comp benefits. An accomplished Wheaton workers' compensation lawyer can help you navigate the legal paperwork that is involved in filing a workers' comp claim. The Law Offices of David W. Clark, P.C., have over 20 years of experience helping victims pursue adequate compensation for their injuries. Call us today at 630-665-5678 to schedule your free consultation.
Source:
https://www.ilga.gov/legislation/ilcs/ilcs3.asp?ActID=2430
WE DON'T GET PAID UNTIL YOU DO!
Free Initial Consultation
630-665-5678
Our attorneys aggressively pursue every avenue to ensure that you are properly compensated for your pain and suffering, medical costs, or lost wages as soon as possible. You pay nothing until you receive the judgment or settlement you deserve.