Illinois Limiting Suits Originating Out of State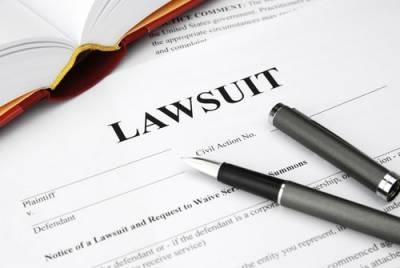 Plaintiffs from across the country and around the world frequently file their cases in Illinois as the courts in a handful of counties gained the reputation for awarding large monetary settlement awards. However, a recent unanimous decision by the Illinois Supreme Court could impact the flow of suits, personal injury claims, and asbestos cases into the state from other jurisdictions.
Targeting Tort Reform in Illinois
Corporations operating in the state heralded the ruling as they have long sought some relief in the way of limits to general personal jurisdiction to which they were liable. Now, for a claim to be heard in Illinois it must meet some criteria in order to qualify for a place on a court's docket. The ruling issued by the Illinois Supreme Court sought to establish parameters by which out-of-state plaintiffs could file its suit with a court in Illinois.
In order to face a suit in Illinois, a corporation must be incorporated in Illinois.
A direct connection to the action that is subject to consideration must have occurred in this state.
Simply doing business in Illinois or owning property in Illinois was not deemed a sufficient connection to the state that warranted moving a claim from another state.
Illinois law does not require out of state corporations to consent to general jurisdiction as a condition for conducting business within the state.
Court systems in three Illinois counties, specifically Madison and St. Clair in Illinois, and Cook in northeast Illinois could be most affected by the ruling.
This latest decision is similar to a precedent set by the United States Supreme Court, which ruled in 2014 that a United States-based company could not be sued in this country for something that did not occur in the United States. It appears that Illinois will apply this test to determine whether a corporation is subject to personal jurisdiction here and whether its affiliation in Illinois is enough to consider it an Illinois-based company.
Rely on a Knowledgeable Bloomingdale Personal Injury and Workers' Compensation Attorney
The state of Illinois offers residents and workers the opportunity to seek relief when they are hurt in an accident or a workplace mishap. Turn to a Bloomingdale personal injury lawyer with the experience and resources to ensure you obtain the compensation to which you are entitled. To meet with an experienced attorney just call 630-665-5678 for an initial review of your case. The Law Offices of David W. Clark, P.C. is available to answer questions and help you make take the next steps in pursuing your case.
Sources:
https://www.law360.com/articles/971438
https://www.lexology.com/library/detail.aspx?g=6d54a706-653c-4994-b92c-9014a5a57972
https://www.ilnews.org/news/justice/illinois-supreme-court-ruling-could-limit-out-of-state-lawsuits/article_447a7378-a46d-11e7-ad56-a77f5a9538e1.html#utm_campaign=blox&utm_source=facebook&utm_medium=social
WE DON'T GET PAID UNTIL YOU DO!
Free Initial Consultation
630-665-5678
Our attorneys aggressively pursue every avenue to ensure that you are properly compensated for your pain and suffering, medical costs, or lost wages as soon as possible. You pay nothing until you receive the judgment or settlement you deserve.