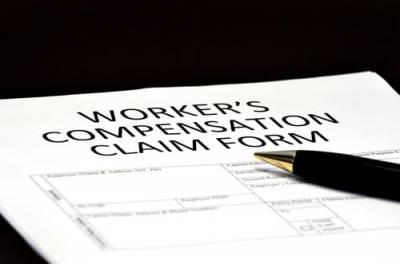 Although workers compensation premiums paid by Illinois employers are expected to decrease next year, it is widely believed the reduction will not be enough for the state to compete with its neighbors in luring new jobs to Illinois. The governor's office further indicated the expected reduction would not make a dent in Illinois' non-competitive workers' compensation expenses.
Workers Compensation Reform Efforts
Since taking office in 2015, Illinois Governor Bruce Rauner has advocated for reform of the state's workers compensation laws. Some view this agenda item as an important step in making the state more attractive so large companies would relocate here, creating more jobs for Illinois residents.
Another group seeking reform is labor unions and organizations seeking relief for workers hurt on the job. It is the view of the Laborers International Union of North America that insurance companies are placing profit ahead of people. They see it this way:
Insurance companies are profiting off cheaper policies by charging some of the highest premiums in the country.
Insurance companies are paying out less to injured workers while paying less to healthcare providers; a combination that should result in lower premiums for employers.
There is another theory that insurance premiums should be going down because workplaces are safer, resulting in fewer on-the-job injuries.
Governor Vetoes Latest Reform Bill
Despite his stated desire to reform the state's workers' compensation laws, Governor Rauner recently vetoed legislation that would have required insurance companies to obtain state approval for the rates charged. He stated that House Bill 2525 did not go far enough, and did not represent true reform. Other details relevant to the discussion of HB 2525 include:
Insurance companies were fully opposed to the proposed statute;
Democrats suggested this was an effort to cooperate with the governor in achieving some of his agenda items; and
The governor indicated the bill sent to his desk did not address "competitive disadvantages" resulting from the dwindling number of manufacturing jobs.
In reviewing the latest activity, Property Casualty Insurers Association of American indicated the bill vetoed by the governor would have created negative consequences for all involved, including workers injured on the job, employers and the economic competitiveness of Illinois.The group further indicated that HB 2525 would have created an onerous regulatory price and profit control structure.
Retain the Counsel of a Knowledgeable Workers Compensation Attorney
If you were injured on the job, it is important that the injury does not prevent you from paying your bills and providing for your family. Workers compensation was created to ensure one injury does not result in ongoing hardship. Seek the help of an experienced Bloomingdale workers compensation attorney to ensure you are treated fairly during the healing process. The Law Offices of David W. Clark, P.C. can be reached at 630-665-5678. Contact our team and schedule an initial consultation.
Sources:
https://www.ilnews.org/news/economy/illinois-workers-comp-costs-could-drop-but-state-would-remain/article_d27b7e50-7926-11e7-8f51-1b3736bef386.html
http://www.wlsam.com/2017/08/28/rauner-rejects-workers-comp-plan-he-says-doesnt-go-far-enough/
http://www.insurancejournal.com/news/midwest/2017/08/29/462681.htm
WE DON'T GET PAID UNTIL YOU DO!
Free Initial Consultation
630-665-5678
Our attorneys aggressively pursue every avenue to ensure that you are properly compensated for your pain and suffering, medical costs, or lost wages as soon as possible. You pay nothing until you receive the judgment or settlement you deserve.