What If You Are Injured While Traveling on Business?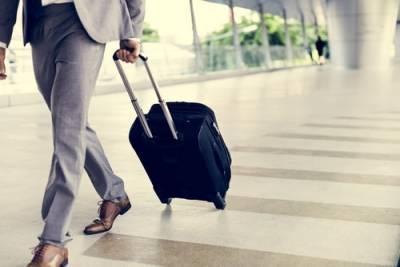 If your job requires you to travel and work off-site as a part of your employment, then it is possible for you to sustain a work-related injury while traveling. While sustaining an injury while traveling on business is a common occurrence, collecting on a workers' compensation claim related to such an injury can be a little more complex than if the injury was sustained on site.
The Nuances of Work Travel
Some employees travel far more frequently than others who work for the same company. However, whether you travel once each month or just one time each year, if you are injured while on that business trip you are more than likely eligible to file a claim to help cover expenses and loss of income related to the injury. It is important to understand what is expected of you while traveling, and what you should do if injured while on the road.
Claims related to injuries while working often require a higher level of analysis than those that occur while in the office, warehouse or other company-owned site.
Make sure your employer has established clear and specific travel policies. Some companies go as far as to define exactly what constitutes work-related activities, and what does not.
Your employer also should have clear policies pertaining to company-provided transportation.
Just as you would save all your receipts to recover travel expenses, be sure to keep copies (originals if possible) of all paperwork generated from your injury. This will help in expediting your claim through the review and approval process.
In most cases, if you are injured when you detour from regular work duties to pursue a personal errand or outside interest you may not qualify for compensation.
Work travel includes your transportation between the airport and your home, for example, even if you decide not to take the most direct route between the two points.
These and other details may have an impact on your work travel injury claim.
Work with a Knowledgeable Bloomingdale Workers Compensation Attorney
If you are injured on the job it is important that you receive the help and support that workers' compensation claims are designed to deliver. This is true, as well, if you are hurt while away from home and traveling as part of your employment. The Law Offices of David W. Clark, P.C. provide the resources and experience necessary to ensure every workers' compensation claim is filed properly. Contact the offices by calling 630-665-5678 and schedule a free consultation to discuss the details of your claim.
Sources:
http://www.businessinsurance.com/article/00010101/NEWS08/151239975/Responsibility-for-employees-injured-while-traveling-for-work-can-be-murky
https://www.iol.co.za/business-report/tips-to-ensure-safety-for-sme-employees-while-out-on-business-11743741
https://www.bizjournals.com/bizjournals/how-to/human-resources/2015/11/rules-on-injuries-sustained-during-business-travel.html
WE DON'T GET PAID UNTIL YOU DO!
Free Initial Consultation
630-665-5678
Our attorneys aggressively pursue every avenue to ensure that you are properly compensated for your pain and suffering, medical costs, or lost wages as soon as possible. You pay nothing until you receive the judgment or settlement you deserve.