Limited Scope Representation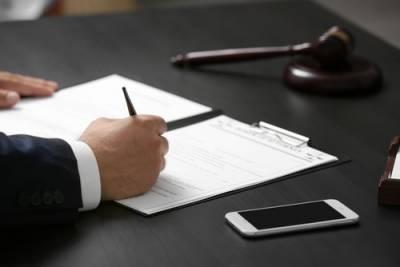 Many have expressed the opinion that justice is available only to those who can afford it. While that is not what the founding fathers had in mind, the evidence supporting that view seems to be growing. However, with the availability of alternative legal support and limited scope representation the opportunities for pursuing rightful claims are expanding.
Ala Carte Legal Services Made Available
In 2013, the Illinois Supreme Court made a decision that resulted in greater access to competent legal services for lower and middle-income residents who do not qualify for legal aid based on their income. The creation of limited scope representation services is seen to have leveled the playing field:
Limited scope representation essentially allows an individual to hire an attorney for the purpose of performing a specific task while performing other tasks themselves.
This allows a person to access on certain areas of need, reducing what might have otherwise been a large fee for legal services.
The so-called "unbundling" of legal services may result in more plaintiffs, who would not have previously retained an attorney, pursue cases with the targeted help of limited scope representation.
Making Best Use of Limited Scope Representation
As more and more people take advantage of limited scope representation opportunities, it has resulted in the collection of information that indicates in what ways these types of services may be most advantageous:
Coaching on the proper preparation of documents, and/or review of documents prior to filing.
Advice on making an appearance in court.
Preparation of evidence that the client will present in court.
Appearances in court at times when greater knowledge of the law or other technical matters are necessary.
To ensure one is taking advantage of limited scope representation services, it would be best to clearly identify the task that the attorney will handle and those which you will handle on your own.
Get the Help You Need from a Knowledgeable Wheaton Limited Scope Representation Attorney
Retaining counsel and pursuing just claims can provide a number of hurdles, with mounting expenses among them. However, in some cases, a meticulous plaintiff can perform much of the legwork or rely on help from an outside source. Securing the support of an experienced DuPage Countyinjury attorney will ensure you follow correct procedure, file appropriate forms, meet all deadlines and otherwise avoid making errors that might throw your entire case into question. Contact the Law Offices of David W. Clark, P.C. to set up a free initial consultation to discuss how they can provide the edge you need.
Sources:
https://www.natlawreview.com/article/improving-access-to-justice-unbundling-legal-services-illinois
https://www.isba.org/sites/default/files/publications/pamphlets/Limited%20Scope%20Representation.pdf
WE DON'T GET PAID UNTIL YOU DO!
Free Initial Consultation
630-665-5678
Our attorneys aggressively pursue every avenue to ensure that you are properly compensated for your pain and suffering, medical costs, or lost wages as soon as possible. You pay nothing until you receive the judgment or settlement you deserve.