Personal Injury Claims for Negligent Security in Illinois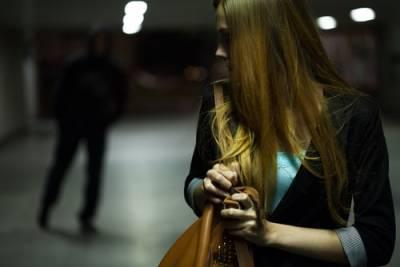 Being the victim of a violent crime is one of the most life-changing experiences someone can go through. Assault, battery, rape, sexual assault, robbery, and other violent crimes often leave their victims scarred both physically and mentally. Sadly, some victims do not survive their injuries.
If you were injured or your loved one was killed in a violent attack, you may be able to seek justice through the civil courts. You may be able to file a personal injury claim and recover financial compensation for your damages.
Premises Liability Claims for Inadequate Security Leading to an Attack
When most people think about legal options after an injury-causing attack, they limit their thoughts to the criminal justice system. The person who attacked you or your loved one may face criminal penalties for their actions. However, criminal penalties like imprisonment do not provide the victim with restitution. Many victims of violence are left with significant financial harm in the form of medical bills and lost income. A civil claim called a premises liability claim against the property owner may allow a victim to recover compensation for this financial harm.
Understanding Negligent Security
Property owners and property managers are expected to provide reasonable security measures. When negligent or inadequate security leads to an injury-causing attack, the property owner, property manager, or another party may be liable for damages.
Examples of situations that may lead to claims of negligent security include:
Broken locks on an apartment
Inadequate security cameras
Insufficient or untrained security guards
Poor lighting in high-crime areas like parking lots or stairwells
What counts as negligent security varies from place to place. A nightclub in a high-crime area is expected to take different security measures than a retail store in a low-crime area. Often, the foreseeability of the crime is a crucial component in a negligent security claim. If the crime has occurred before or if there was a reasonable belief that the crime could occur, the property owner or manager will be held to a higher standard regarding security.
Contact a Wheaton Negligent Security Lawyer for Help
If you or a loved one were the victim of a violent attack, you may have a right to financial compensation. You may be compensated for your emergency room bills, ongoing medical needs like counseling, lost income, and other financial losses. You may also be compensated for your non-financial damages, including your physical pain and emotional suffering.
Contact the Law Offices of David W. Clark, P.C. to learn more about filing a premises liability claim for negligent security. Call DuPage County personal injury attorney David W. Clark at 630-665-5678 for a free, confidential consultation.
Source:
https://www.ilga.gov/legislation/ilcs/ilcs3.asp?ActID=2048&ChapterID=57
WE DON'T GET PAID UNTIL YOU DO!
Free Initial Consultation
630-665-5678
Our attorneys aggressively pursue every avenue to ensure that you are properly compensated for your pain and suffering, medical costs, or lost wages as soon as possible. You pay nothing until you receive the judgment or settlement you deserve.