Post-Concussion Syndrome and Your Bloomingdale Personal Injury Claim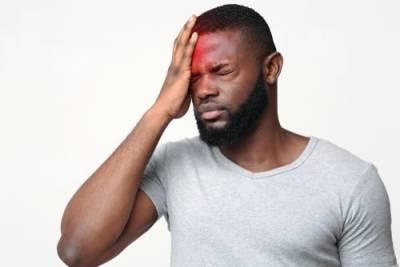 Being involved in a car accident, slip and fall accident, or work accident can lead to immediate, severe injuries. However, some injuries are more insidious. The injured person believes he or she is only mildly injured until delayed, persistent symptoms develop. Concussions are one of the most common types of traumatic brain injuries suffered in accidents. Usually, concussion symptoms disappear within a couple of weeks. However, some people suffer long-term, debilitating concussion symptoms for months or even years. This is referred to as "post-concussion syndrome" and being diagnosed with the condition can impact your personal injury claim.
Signs You May Suffer From Post-Concussion Syndrome
Concussion symptoms vary considerably. Some people suffer little more than a headache and mild nausea. Others are incapacitated by severe symptoms that affect them physically, cognitively, and emotionally. Post-concussion syndrome may cause:
Trouble concentrating and remembering things

Insomnia and other sleep problems

Severe, persistent headaches

Oversensitivity to sound and light

Vertigo

Lethargy

Agitation

Depression

Anxiety

Irritability

Personality changes
Legal Options If You or a Loved One Have Post-Concussion Syndrome
If you or a loved one have suffered from post-concussion syndrome after an accident, you may be entitled to damages. Through a personal injury claim, you may be able to recover compensation for both financial and non-financial consequences of the accident. The at-fault party or insurance company may be required to compensate you for medical bills and ongoing medical expenses including CT scans, MRIs, medications, and follow-up care. If you could not work because of your symptoms, you may be entitled to compensation for your lost wages. Compensation for your physical pain, suffering, and loss of enjoyment of life may also be recoverable.
Unfortunately, collecting financial compensation for post-concussion syndrome is especially difficult because many of the symptoms are invisible. Unlike a broken leg or dislocated shoulder, post-concussion syndrome is not visible to the naked eye. This means that you will need ample evidence of your injuries and the effect those injuries have on your ability to work and quality of life.
One of the most important things to do if you suspect you have post-concussion syndrome is to be evaluated by a doctor as soon as possible. You will need these medical records to pursue a claim. Next, contact a personal injury lawyer with experience handling traumatic brain injury cases for legal assistance.
Contact a Wheaton Traumatic Brain Injury Lawyer
Wheaton personal injury attorney David W. Clark understands the dramatic impact a traumatic brain injury can have on your life. He has been representing injured clients for over 25 years. To learn more about your legal options after suffering a concussion in an accident, call 630-665-5678. Schedule your free consultation today.
Source:
https://www.mayoclinic.org/diseases-conditions/post-concussion-syndrome/symptoms-causes/syc-20353352
WE DON'T GET PAID UNTIL YOU DO!
Free Initial Consultation
630-665-5678
Our attorneys aggressively pursue every avenue to ensure that you are properly compensated for your pain and suffering, medical costs, or lost wages as soon as possible. You pay nothing until you receive the judgment or settlement you deserve.