Proving Wrongful Death in Illinois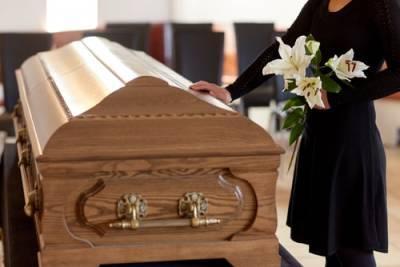 Losing a loved one is hard, and it's even harder when their death is the result of negligence. In this case, family members may choose to file a wrongful death lawsuit, seeking damages, usually in the monetary form. According to the Centers for Disease Control and Prevention, death from unintentional injuries is the fourth leading cause of death in the United States, meaning wrongful death is unfortunately uncommon.
What Is Wrongful Death?
Wrongful death is any death that is caused by another person's recklessness or negligence. According to the state of Illinois, wrongful death is defined as death due to another person's, company's or corporation's intentional, negligent or misconduct. Some common examples of wrongful death include:
Automobile accidents;
Pedestrian accidents;
Slip-and-fall injuries;
Product liability;
Medical malpractice;
Accidental poisoning; and
On-the-job accidents.
Filing a Wrongful Death Case
Wrongful death cases must be filed as civil lawsuits, which are different than criminal cases. In civil lawsuits, the court is more concerned about recovering losses rather than placing blame. In Illinois, wrongful death cases must be filed by the deceased's personal representative, who may be a relative, but is not necessarily related. If a person dies without appointing a representative, the court may appoint one. According to Illinois law, damages are for the exclusive benefit of the spouse and the deceased's next of kin.
Providing Proof
After you file a wrongful death lawsuit, you must then provide proof that the death of the person was caused by the negligence or recklessness of another. To prove the wrongful death, you must prove the following elements:
Duty of care - The person filing the lawsuit must prove that the other party owed a certain amount of care to the deceased. This could be proving the quality of care a doctor owes a patient or an obligation of obeying the rules of the road.
Breach of duty of care - You must prove that the other party disobeyed or went against the duty of care that was owed to the deceased. For example, in the case of a car accident, you must prove that the other party broke traffic laws.
Causation - In addition to proving a breach of duty of care, you must also prove that the other party's action directly caused the death.
Contact a Bloomingdale Wrongful Death Lawyer
If you have a loved one who suffered a death due to misconduct or recklessness, you need an experienced Bloomingdale wrongful death attorney to help get you the damages you deserve. Nobody should have to suffer at the hands of negligence. Contact the Law Offices of David W. Clark, P.C. to explore your options. To schedule a free consultation, call 630-665-5678.
Sources:
https://www.cdc.gov/nchs/fastats/accidental-injury.htm
http://www.ilga.gov/legislation/ilcs/ilcs3.asp?ActID=2059&ChapterID=57
WE DON'T GET PAID UNTIL YOU DO!
Free Initial Consultation
630-665-5678
Our attorneys aggressively pursue every avenue to ensure that you are properly compensated for your pain and suffering, medical costs, or lost wages as soon as possible. You pay nothing until you receive the judgment or settlement you deserve.