Common Reasons Your Workers' Comp Claim May Be Denied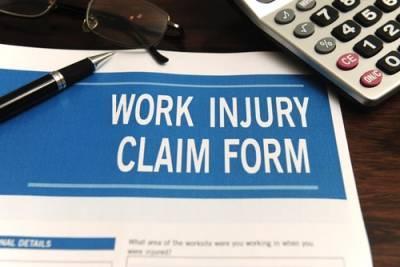 It can be surprising to a worker when he or she is injured on the job and yet cannot get workers' comp benefits because the employer or its insurer denies the claim. Not only can this mean you are out of work, it can also mean that you will have to pay for expensive medical treatment yourself.
Your health and livelihood are two important things, and fighting a claim denial may be your best shot at getting the help you deserve under the law. An attorney can help you as you navigate the workers' compensation process.
Here are some common reasons an employer or insurer will use to deny your claim:
The accident was not immediately reported. For most injuries in Illinois, employees have 45 days from the accident to tell their employer about the injury;
The injury was self-inflicted. This reason for denial can include injuries sustained during a fight that was caused by the claimant;
The injury was sustained while the employee was violating company policy;
The injured worker was not seen by a medical professional in the aftermath of the accident. This may signal to a claims adjustor that the injury is not serious;
Medical professionals found evidence of illegal drugs in the injured worker's system when treatment was administered;
The claim was filed after the worker has been fired or let go;
The accident report and medical report contain discrepancies that suggest that the worker is reporting false information;
The employee sustained the injuries while committing a serious crime;
There are no witnesses to the accident;
Improperly completed paperwork; and
The injuries were not sustained on the job.
Contact a Bloomingdale Workers' Comp Attorney
If you have been injured at work and have had your claim denied, you should seek out the counsel of a skilled Illinois workers' comp lawyer. Our firm has helped many workers get the medical care and lost wages they are entitled to.
Part of what an attorney will do in reviewing your case is to assess what reasons an employer could deny coverage and formulate defenses to those assertions. This often requires a thorough understanding of workers' comp law and the ability to make sophisticated arguments.
Call the skilled Bloomingdale workers' comp lawyer at the Law Offices of David W. Clark, P.C. at 630-665-5678 to learn more about what our firm can do for you and your case today.
Sources:
https://www.illinoislegalaid.org/legal-information/reporting-injury-your-employer
http://www.ilga.gov/legislation/ilcs/ilcs3.asp?ActID=2430&ChapterID=68
WE DON'T GET PAID UNTIL YOU DO!
Free Initial Consultation
630-665-5678
Our attorneys aggressively pursue every avenue to ensure that you are properly compensated for your pain and suffering, medical costs, or lost wages as soon as possible. You pay nothing until you receive the judgment or settlement you deserve.