Securing Workers Compensation for a Repetitive Stress Injury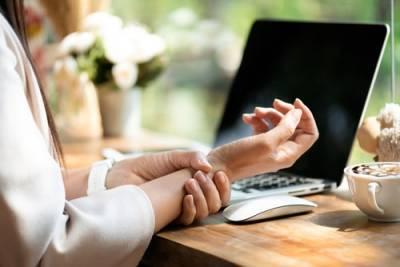 Developing an injury at your job can be very unpleasant. Severe, one time injuries - such as a fall or crash - gain a lot of media attention, however, the most common of workplace injuries arise from small everyday tasks and motions. This type of workplace injury is called a repetitive stress injury. If you have developed a repetitive stress injury, a DuPage County personal injury attorney can help you fight for your workers' compensation.
What Is an RSI?
RSIs also go by other names such as repetitive motion injuries or overuse injuries. RSIs form a large umbrella over injuries like carpal tunnel syndrome, tendonitis, and rotator cuff syndrome. Because it takes a long time for injuries like these to become noticeably bothersome, it is vital to pay attention to them from the beginning. A key factor of receiving workers compensation for such injuries is that you can prove that it was directly caused from the job.
Unfortunately, RSIs are very common and often go untreated. With the delayed symptoms of these injuries, it is likely the employee will not notice their pain or weakness until much later on. For instance, working at a computer and sitting at a desk chair all day can lead to various nerve issues in your hands and severe posture issues overall.
How Can An Attorney Help?
Substantial evidence is required to adequately obtain workers compensation benefits for an RSI. Along with ample evidence, you need to follow certain guidelines in order to avoid your claim expiring.
To start, the Illinois Workers' Compensation Commission will need to fully understand your regularly performed work duties as well as a complete medical diagnosis of the RSI. Because the correlation between job and injury can be so hard to prove, employers often push back against paying for your medical needs. It is critical that you do not delay in seeing a medical professional for your injury. Holding off on medical help could damage your capability to heal physically and successfully obtain compensation.
A workers compensation lawyer will be able to help you find a doctor who can diagnose and treat the injuries efficiently. In some cases, the commission may require that you see a "company doctor" as well. Due to the potential of high medical costs, it is possible you may receive resistance from insurance companies who may attempt to deny your injury claim.
Contact a Wheaton, IL Workers' Compensation Attorney
If you have been diagnosed with an RSI caused by work duties, you should be entitled to workers' compensation benefits. These benefits will cover all medical expenses to treat your injury, as well as provide a percentage of your weekly wage if you are unable to work while you recover.
Unfortunately, it is not uncommon for an employer to attempt to deny an injured worker's claim. This is why you should contact a seasoned DuPage workers compensation attorney to make sure you receive the benefits you are entitled to. Call ​The Law Offices of David W. Clark, P.C. at 630-665-5678 to schedule a free and confidential consultation.
Source:
https://www2.illinois.gov/sites/iwcc/about/Pages/insurance.aspx
WE DON'T GET PAID UNTIL YOU DO!
Free Initial Consultation
630-665-5678
Our attorneys aggressively pursue every avenue to ensure that you are properly compensated for your pain and suffering, medical costs, or lost wages as soon as possible. You pay nothing until you receive the judgment or settlement you deserve.