Seeking Compensation for Injuries Suffered on a Spring Break Trip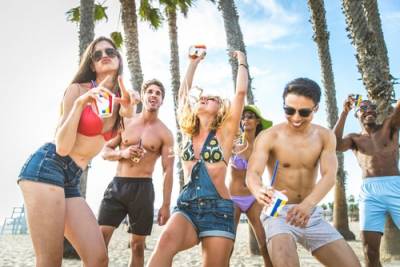 Now that spring has sprung and a COVID-19 vaccine is being distributed, many people are looking forward to traveling again after a year of staying close to home. For students and adults, spring break is a popular time to take a trip to a warmer climate or perhaps visit family members or friends. Whether you are going across state lines or across the ocean, it is important to be aware of certain risks when taking that much-needed vacation form school and work. Time away from your normal routine can be refreshing, but it can also lead to serious injuries due to another party's negligence.
Common Ways You Can Sustain Injuries While on Vacation
Although a change of scenery can be good for everyone, it can also lead to unexpected trauma. Here are a few types of incidents that can cause a traveler to be harmed or injured:
Vehicle Accident - When taking a road trip, it is crucial to pay attention to your surroundings and obey all traffic laws. However, other drivers may be engaging in reckless behavior, which can include drunk or distracted driving, speeding, or failure to yield or stop. Actions like these can directly lead to a car crash with severe to life-threatening injuries, such as broken bones, internal bleeding, or paralysis.
Pedestrian Accident - While on vacation in a tropical or hot environment, there are likely to be many people walking outdoors. As a pedestrian in a new area, it may be difficult navigating your way around. Intoxicated or impaired drivers may not see you in a crosswalk and strike you, causing significant damage, including a traumatic brain injury (TBI).
Bicycle Accident - A popular way to get around as a tourist in a new city may involve renting a bicycle or electric scooter. In some cases, faulty or defective equipment can cause a user to lose control or collide with another person or vehicle.
Slip and Fall - Uneven or slippery pavement and loose railings are dangerous, and they can cause an individual to fall, hitting their head on concrete or other hard surfaces. This type of accident can cause a concussion, dislocated shoulder, or other types of fractures.
Assault - Violent crimes such as assault, battery, and rape can all cause severe physical and psychological damage to a victim. In some cases, a theft crime can lead to a physical altercation if the victim tries to fight back. Scrapes, bruises, or lacerations are all common injuries that can occur from attempting to defend yourself.
Holding Negligent Parties Accountable
Seeking compensation for injuries suffered on a trip may alleviate the financial hardship due to medical bills, including ambulatory care, surgery, and time spent in the hospital. It can also help recover lost income if you are off work for an extended period of time. To prove liability in a personal injury lawsuit, you can often use security camera footage or eyewitness testimony. Intruders who are on hotel property may be captured on video trying to steal from innocent party-goers, which then leads to a scuffle. Similarly, if property owners or manufacturing companies do not maintain their grounds or fix damaged or worn parts, they can be help responsible if a guest is injured. In some situations, pedestrians or motorists may witness a car swerving or driving erratically before a crash.
Contact a DuPage County Personal Injury Attorney
If you or someone you love has been hurt in any type of accident, do not wait to pursue compensation. In some cases, there is a time limit on filing a claim. At The Law Offices of David W. Clark, P.C., we are committed to helping you recover damages if your injury was caused by a negligent party. Our dedicated Wheaton personal injury lawyers have over 20 years of experience in securing positive outcomes for victims throughout northern Illinois. Call us today at 630-665-5678 to arrange a free consultation.
Sources:
https://www.ilga.gov/legislation/ilcs/fulltext.asp?DocName=073500050K2-1116
https://www.ilga.gov/legislation/ilcs/fulltext.asp?DocName=062500050K11-401#:~:text=For%20purposes%20of%20this%20Section,of%20a%20Class%204%20felony.
WE DON'T GET PAID UNTIL YOU DO!
Free Initial Consultation
630-665-5678
Our attorneys aggressively pursue every avenue to ensure that you are properly compensated for your pain and suffering, medical costs, or lost wages as soon as possible. You pay nothing until you receive the judgment or settlement you deserve.