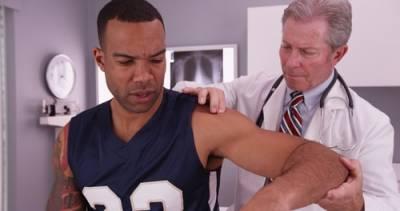 Accidents often occur when people least expect it. Depending on the situation, a person can suffer minor bumps and bruises to severe and long-lasting complications. Injuries can happen even when safety precautions are taken. However, they can also take place due to another party's negligence. A common shoulder injury is a torn rotator cuff. Although typical in sports-related accidents, tears in the rotator cuff can occur as a result of falling onto hard pavement after slipping and falling or sudden impact such as from a car accident. It is important for anyone who is involved in those types of accidents to seek medical attention and then consult a personal injury attorney to determine liability for your pain and suffering.
Signs and Symptoms of a Rotator Cuff Tear
The rotator cuff is a group of four muscles and tendons that stabilize the shoulder joint and allows an individual to lift and rotate his or her arms. There are two different types of rotator cuff tears. A partial tear is when the muscle that forms the rotator cuff becomes damaged. A complete tear pulls the tendon off of the shoulder bone.
It is not uncommon for a torn rotator cuff to be mistaken for a pulled muscle at first. In some cases, a person may experience the following conditions:
...