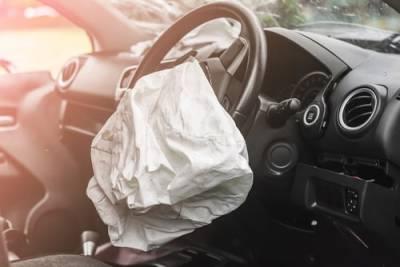 Today's vehicles feature the latest advancements in safety, including blind spot detection, emergency braking, seat belt restraints, and airbags. All of these devices are made in an effort to avoid a car accident or reduce the severity of injuries in the event that one does occur. Considered a supplemental restraint system, airbags are designed to work alongside seat belts and should be used together. Studies show that when airbags are used correctly, they can reduce head-on collision fatalities by nearly 24 percent.
In many cases, a negligent driver may be at fault for causing an automobile crash. Another motorist may be intoxicated or drowsy, causing him or her to collide with another vehicle or pedestrian. However, in some collisions, a seat belt or airbag may not function properly, resulting in minor to serious injuries. An experienced personal injury attorney can help car accident victims determine who is liable if an airbag does not deploy in a crash.
How Do Airbags Work?
Airbags work using several sensors and a mini explosion. The airbag includes an accelerometer that detects changes in speed. If deceleration occurs above a preset speed, more than normal braking speeds, the airbag circuit is triggered and the bags are deployed. The circuit passes an electrical current through a heating element, which then ignites a chemical explosive. A significant amount of innocuous gas rushes into a nylon bag that is usually placed behind the steering wheel or within the passenger side dash, and it causes the bag to inflate. When the driver or passenger's head hits the bag, it starts to deflate while the gas escapes through holes at the edges of the bag. When the vehicle has come to a full stop, the bag should be completely deflated. If it did not inflate, your head would simply bounce off of it due to the sudden and forceful backward movement of the head and neck.
...