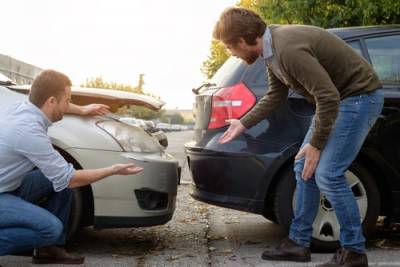 With a COVID-19 vaccine being distributed across the country, many people are looking forward to venturing out more now after staying at home this past year. Illinois roadways may soon see more traffic, especially with the warmer weather upon us. In addition, travelers may not be ready to fly on airplanes just yet and instead opt for taking road trips in their cars. Whether you are driving to another state or just a different Chicago suburb, anytime you get behind the wheel you run the risk of getting into a car accident. Rear end crashes are common on local streets as well as highways, and they can cause serious damage to a vehicle and its passengers.
Whiplash and Other Injuries
The injuries suffered in any car accident can range from minor bumps and bruises to severe and life-threatening conditions. One of the most common types of injuries in a rear end collision is whiplash. When the head suddenly moves backward and then forward, whiplash affects an individual's neck and can have lingering effects. Depending on the speed at which vehicles are traveling, occupants may hit their head on the car's dashboard or windshield when struck from behind. This can result in deep cuts or lacerations, in addition to fractured or broken bones.
The Role of Negligence in Car Accidents
There are various reasons why vehicle crashes occur, including bad weather, poor road conditions, and driver error. In many cases, reckless or negligent behavior or actions are the main cause of a collision. Typically, the motorist in the back is the at-fault driver, but this may not always be the case. According to Illinois law, a person can pursue compensation for damages sustained in a car accident as long as their comparative negligence is less than 50 percent.
...