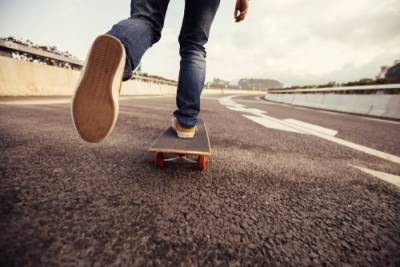 Considered to be among the 10 most popular sports globally, skateboarding has become a multi-billion dollar industry. It is often considered an extreme sport because of the risk involved and the nature of some of the injuries that can occur. Skateboarders can range in age from young kids to senior citizens. Some individuals may use a skateboard as a form of exercise or even a mode of transportation to get to and from school or work. Safety precautions such as wearing a helmet are important to prevent injuries. However, in some cases, a skateboarder may be involved in an accident that is caused by another party due to negligent actions.
Reckless Driving Behaviors
There are many ways that a skateboarder can be hurt, including being struck by a vehicle. When a driver of an automobile is under the influence (DUI) of drugs or alcohol, his or her ability to operate a vehicle safely is significantly impaired. Being intoxicated also reduces a motorist's reaction time and decision-making abilities. In certain situations, a skateboarder can be hit by a car if the driver loses control and swerves or veers off the road onto a sidewalk. Also, the force of the impact and the fact that the person on the skateboard lacks protection compared to a vehicle can result in serious to life-threatening injuries. Some of these injuries may include:
Broken arms or legs
Concussion
Abrasions/contusions
Cuts/lacerations
Bruising
Internal bleeding
Back or neck damage
If a driver is found to be at fault for an accident due to controlled substance use or traffic violations such as speeding, he or she may be ordered to pay compensation to the skateboarding victim.
...