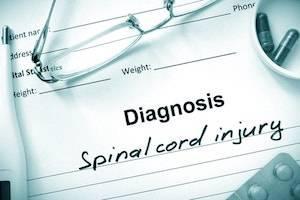 Nearly 450,000 Americans live with a spinal cord injury, according to the National Spinal Cord Injury Association. Each year, about 11,000 spinal cord injuries are sustained in the United States.
What is a Spinal Cord Injury?
Most spinal cord injuries are attributed to vertebral column trauma. In a healthy person, the spinal cord sends and receives messages between the body and the brain. These messages control sensory, autonomic, and motor functions. However, when the vertebral column is injured, the spinal cord cannot send and receive these vital messages resulting in conditions such as paralysis and loss of sensation.
...