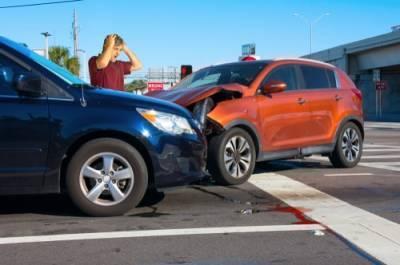 Automobiles today have many different styles and variations. When buying a vehicle there are a multitude of factors to consider, such as gas mileage, how old the vehicle is, and whether or not you like the look of the vehicle. One of the most important factors that should be considered when buying a vehicle is how safe it is in the event of a collision. Vehicles have varying degrees of safety depending on a variety of factors, and one of those factors is the type of vehicle. There are three main vehicle types for passenger vehicles: small cars (sedans), pickups, and SUVs. Each of these types has a vastly different body type than the others, which impacts the likelihood of a collision causing an injury or death.
Head-On Crashes and Vehicle Type
Most crash test scores will simulate two vehicles which are the same size hitting each other. However, researchers at the University of Buffalo found that car size also impacts the result of a crash. It would make sense that a larger vehicle is going to do more damage to a smaller vehicle, but the study by the University of Buffalo illuminates how much of a mismatch there is between the two sizes.
When a car crashed head-on with an SUV in this study, the data indicated that the likelihood of death was 7.6 times higher for the car driver. If the car possessed a better crash-test rating than the SUV, the car had a small increase in the likelihood of survival, but they were still 4.5 times more likely to pass away than the person driving the SUV.
...