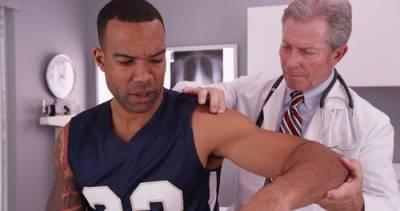 When a person falls or is struck by an object, the resulting injury can range from minor to severe. Shoulder injuries are very common regardless of an individual's age. This type of injury can occur if someone slips and falls and lands on his or her shoulder, causing a fracture, broken bones, or torn ligaments. Damage to the arm and shoulder can also be the result of an automobile, motorcycle, or bicycle accident. This is especially common in cases where another driver or rider was distracted or operating his or her vehicle recklessly. It is imperative to know your rights to compensation if your shoulder injury was caused by the reckless or negligent actions of another person.
Damage to the Rotator Cuff
Torn rotator cuffs are some of the most common shoulder injuries. The rotator cuff is a group of muscles and tendons that surround the shoulder joint, keeping the top of your upper arm bone secured in the socket of the shoulder. Torn rotator cuffs can begin with a dull ache, but if they do not heal properly, they can require surgery to repair and significant rehabilitation.
A tear in the shoulder's rotator cuff can be caused by repetitive motion, or it can result from a sudden and unexpected impact or trauma.
...