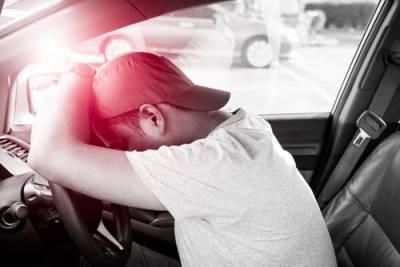 Many people that drive are often guilty of some type of distracted driving, whether that be eating, drinking, or taking a quick peek at your cell phone. Another form of distracted driving is driving while drowsy or sleepy. If you are close to falling asleep, your reaction time will be slowed, you will be less likely to make good decisions while driving, and you will not be as attentive as you should be on the road. The combination of these factors significantly increases the likelihood of an automobile accident and personal injury.
The Statistics
Drowsy driving should be avoided to make sure your risk of collision and injury is lessened, but data shows it does happen occasionally. According to data analyzed by the Center for Disease Control and Prevention (CDC), 1 in 25 adult drivers stated they have fallen asleep while driving in the 30 days before they were polled. The National Highway Traffic Safety Administration (NHTSA) also estimated that drowsy driving caused 800 fatalities in collisions in 2013. That statistic uses current data on drowsy driving, but the NHTSA believes drowsy driving is responsible for up to 6,000 fatal collisions each year.
Warning Signs and Prevention
Identifying the warning signs of drowsy driving and learning your body well enough to know when you are impaired is helpful when driving at any time, night or day.
...