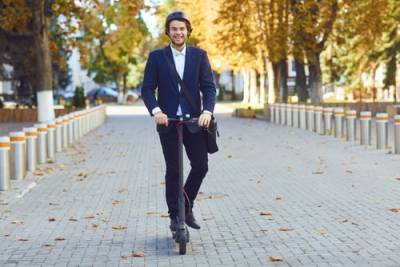 Electric or "e-scooters" have become a popular mode of transportation throughout the United States in the past few years. These scooters are an environmentally friendly way for individuals to sightsee or move around busy city streets instead of taking buses, cars, and other vehicles that rely on fossil fuels. The city of Chicago launched a pilot program last year to test the efficiency and usefulness of e-scooters within certain areas of the city. The second phase of the test program started in August of this year and is expected to run until December. E-scooters are a fast way for suburban commuters to get from the train to their office building. In addition, many people are enjoying the outdoors by taking e-scooter rides after being stuck at home during the COVID-19 pandemic. As with any motorized vehicle, though, riders run the risk of injury if they are involved in an e-scooter crash. In some cases, an accident may be caused by the negligence of another e-scooter rider, manufacturer, or vendor.
Typical Injuries
According to Safety + Health magazine, the majority of injuries sustained while operating an e-scooter occur from falling off of the device. In other scenarios, two riders can collide with each other, or they can lose control and strike a bicyclist or pedestrian on the sidewalk.
A few of the most common types of injuries resulting from an e-scooter accident include:
Head trauma (concussion or TBI)
Spinal cord damage
Broken or fractured bones (wrist, arm, leg, ribs)
Punctured lung
Security Measures Increase Safety
This year's program has shown improvement in securing the scooters after users complete their rides. Now, the e-scooters can be locked to bike racks, light poles, retired parking meters, or in designated corrals. Reports from the Chicago Sun-Times, scooter-related complaints to the city's 311 non-emergency system have dropped by 60 percent compared to last year. When scooters are left on sidewalks, streets, or other walkways, other riders or pedestrians can hit or trip and fall over them, causing minor to severe injuries.
...