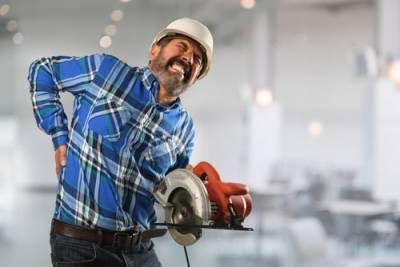 You may have heard someone say, "I threw out my back" in reference to him or her turning the wrong way or lifting a heavy object and "tweaking" it slightly. However, back injuries can be serious and life-altering. These types of injuries can occur in a car accident, in the workplace, or even outside. Debilitating back pain can even lead to months of physical therapy or surgery.
A person may not be able to work or even walk. It is estimated that approximately 80 percent of adults experience a back injury in their lifetime, with roughly 10 percent suffering a re-injury. If you were involved in an accident that was caused by another person's negligence, you may be entitled to compensation.
Common Types of Back Injuries
The back is one of the largest and most complex parts of the body. It is made of bones, muscles, and other tissues extending from the neck to the pelvis. A few of the most common kinds of injuries to the back include:
...