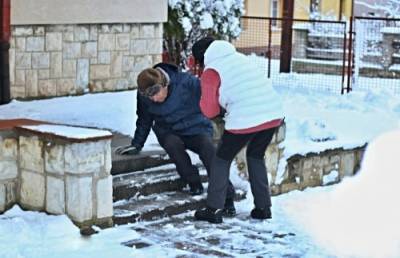 Winter rolls around every year in the Midwest, and with it comes snow and ice, especially this year. Inclement weather may seem like an inconvenience when flights are delayed or cancelled, but it can also cause serious issues on public roads and walkways. In some cases, large accumulations of snow and icicles can create ice dams, leading to significant water damage in homes and buildings once the precipitation starts to melt. In addition, when ice coats a sidewalk or stairs, it increases the likelihood of a person slipping and falling on the slick surface if it is not cleared or salted. Falling icicles can also impale an unsuspecting individual who is standing below them. A personal injury claim may help someone pursue compensation for winter injuries if a property owner acted negligently and ignored the hazard.
Dangerous Weather Conditions Can Lead to Serious Injuries
Many people know that shoveling wet, heavy snow can put a strain on an individual's heart, so doctors warn about older people trying to clear snow on their driveways. However, venturing out in the winter can also lead to serious and even life-threatening injuries. Not only does driving pose a hazard but simply just walking can put some at risk.
Below are a few of the most common types of injuries that people sustain from falling on snow-covered ice:
...