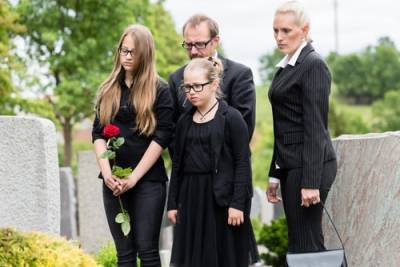 One of the most traumatic things a family can go through is the loss of a family member through a workplace accident. Not only are you grieving for your loved one, you might be worried about your family's financial future. Many American families sustain their standard of living by having two incomes. With the loss of one income, your family could be facing financial hardship. The Illinois Workers' Compensation Act allows the spouses and children of the worker to collect death benefits of a deceased loved one who was killed on the job.
Who Can Receive Death Benefits?
When a worker is killed on the job, their surviving spouse and children who are under the age of 18 are entitled to death benefits. These are called primary beneficiaries. If there are no primary beneficiaries that exist, then the benefits can be paid to totally dependent parents of the deceased worker. If totally dependent parents do not exist, benefits can be paid to anyone who was at least 50 percent dependent on the worker before his or her death.
...