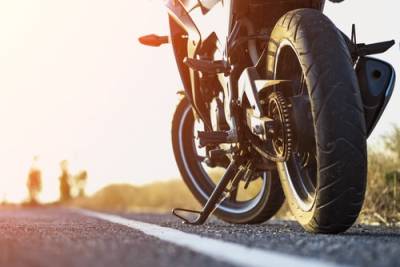 Hitting the open road on a motorcycle can be exhilarating. These types of vehicles are enticing for those who like to feel the wind in their hair, so to speak. Traveling on a motorcycle allows the rider to see more of his or her surroundings and enjoy the scenic views. Although not as confining as an automobile, a motorized bike features less protection for its driver and a passenger compared to other vehicles. In some cases, a collision can result in serious to fatal injuries since the motorcyclist does not have anything to act as a buffer to break the impact of a collision. According to the National Highway Traffic Safety Administration (NHTSA), in 2018, there were 4,985 motorcyclists killed in crashes. Victims of a motorcycle accident may be able to seek damages from those who are held liable for causing damages and injuries.
Risk Factors for Motorcyclists
There are several factors that can increase the chances of a motorcycle accident, including weather and road conditions. In addition, a motorcyclist cannot control another driver's behavior. Unfortunately, many motorists do not believe that motorcyclists have the same rights as far as sharing the road. In some cases, a driver may not think a driver of a motorcycle has the right of way at an intersection, or they may simply not see them if they are not paying close enough attention to their surroundings.
Here are a few of the most common issues that can contribute to the likelihood of a motorcycle crash with injuries:
...