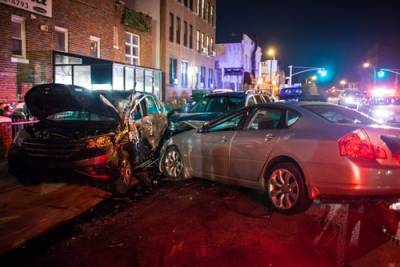 Automobile collisions can be as simple as a fender-bender, or cause fatalities. Thousands of pounds of metal colliding with each other at high speeds can be a recipe for disaster. Usually, car crashes are one vehicle hitting another, but occasionally there are multiple vehicle pile-ups or collisions. When multiple vehicles are involved in the collision, it may be difficult to determine who exactly is at fault and needs to pay damages. Determining the fault in a collision is key to a court case, and is made more difficult in multi-vehicle situations.
Modified Comparative Negligence
Fortunately, Illinois law has a system which helps determine the fault in collisions with multiple vehicles, called modified comparative negligence. With the modified comparative negligence doctrine, jurors can assign a percentage of fault to each party responsible and divvy up the damages based on the percent the plaintiff is responsible. If the plaintiff is not at fault at all, they will get more money, if they are at fault 20%, they will get 20% less than they normally would. This goes all the way up to 50%. If the plaintiff is found to be 50% or more at fault or negligent, they do not receive any damages.
...