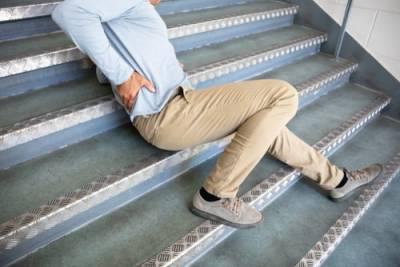 When people venture out on a shopping trip or to eat at their favorite diner, they do not expect to be put in danger of suffering an injury. Public places can include restaurants, office, condominium, or apartment buildings, fitness centers, grocery or clothing stores, and more. These establishments must abide by standard building codes to ensure the safety and security of staff, patrons, and residents. Conditions can be unsafe due to uneven pavement, worn or broken wood, damaged siding, and more. This can cause someone to slip and fall, which can result in minor to serious injuries. In some cases, a victim may be entitled to compensation if a negligent property owner is found to be in violation of building codes.
Premises Liability
Under the Illinois Premises Liability Act, business and property owners have a duty to keep their properties reasonably safe in order to prevent harm to their visitors or guests. If owners fail to take reasonable care, the state of Illinois can hold them accountable for any damages that result in their negligent actions. An amendment to the Act holds property owners to the same standard of care for both individuals who visit a property and that benefits the property owner (invitee) as well as people who come for their own amusement (licensee).
This legislation means that the premises must be properly maintained and void of hazards. If that is not possible, guests must be notified of any known defects or hazards before they enter. If owners or managers do not post adequate signage alerting of potential dangers, this can be considered negligence. The Act applies to visitors who are on the premises legally and are not trespassing.
...