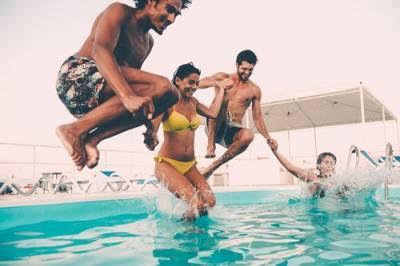 During the dog days of summer, many people head to a pool or a beach to swim. Swimming pools are a great way to cool off and exercise in hot weather, but they can also involve risks that lead to accidents and even drowning. According to the Center for Disease Control (CDC), drowning ranks fifth among the leading causes of unintentional injury death in the United States. These accidents can take place at public or private swimming pools. Other potential injuries suffered at a swimming pool can also have devastating consequences as they can cause paralysis and loss of limbs, for example. In some cases, injuries occur due to negligence of the property by the owner or operator of the pool.
Causes and Types of Swimming Pool Accidents
Injuries at swimming pools can be caused by numerous items, such as improperly installed or faulty equipment. For instance, if a diving board is not securely fastened, it could come loose and hit a person diving or jumping off of it. If a deck or walkway is made of material that does not provide adequate slip resistance, a person could slip and fall and sustain head trauma or even a leg or arm fracture.
Injuries suffered at a swimming pool can also include electrocution and entrapment. Expired pool chemicals such as chlorine can cause skin infections or even diseases. Poorly designed or located water slides can also cause riders to collide into each other, possibly resulting in concussions, a back injury, or a neck injury. In addition, inadequate signage or dim lighting may not warn swimmers of potential hazards.
...