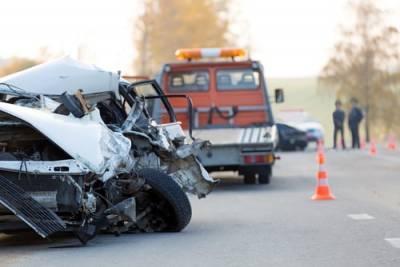 Driving a large truck, such as a semi-truck, is a different experience than driving a small passenger vehicle. The drivers of a semi-truck are often hauling around thousands of pounds of cargo and traveling long distances. The truck drivers may also have to deal with any manner of mechanical failures on the truck, which is increased by the number of miles the trucks are driving. Accidents do happen, whether they be passenger vehicles or large trucks, and injuries or fatalities from large truck accidents are likely. The cause of large truck crashes was studied by the Federal Motor Carrier Safety Administration (FMCSA), and some common causes were identified.
What Are the Causes?
The FMCSA was looking to determine why large trucks were involved in serious crashes. The total sample of the study was 963 crashes involving 1,123 large trucks and 959 vehicles that were not trucks. Out of those crashes, there were 249 fatalities and 1,654 injuries. 77 percent of the trucks included were single semi-trailer trucks and 5 percent were hauling hazardous materials. Crashes involving at least one other vehicle occurred in 73 percent of the crashes sampled.
The FMCSA study used two main definitions in their data. The critical event is the "action or event that put the vehicle or vehicles on a course that made the collision unavoidable" and the critical reason is the reason for that critical event. The critical events in the data the FMCSA observed were as follows:
...