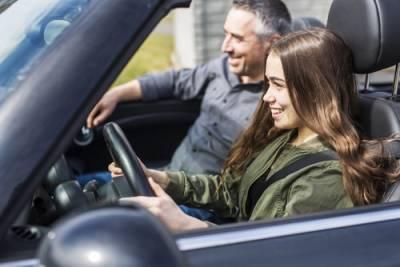 Learning to drive is a rite of passage for young adults. In Illinois, new drivers must complete a required driver's education class and accumulate a certain number of hours behind the wheel before they are issued a valid driver's license, regardless if they are 16 years old or not. During the learning or practice phase, the student motorists carry a learner's permit and are subject to restrictions such as who can be in the vehicle with them, curfew hours, etc. As with learning how to do any activity that is new, student drivers often make mistakes that can lead to car accidents. Even seasoned drivers can be involved in car accidents due to inclement weather or other reckless motorists, but what are the consequences if someone is injured in an auto collision that involves another driver who is on a learner's permit?
Steps to Take Immediately Following a Car Crash
It is normal to feel shocked or panic when you are in a car accident. You may also be in a significant amount of pain. Try to remain calm so you can think clearly. Taking a few simple steps can increase the chances of a favorable settlement from a potential personal injury lawsuit. These steps include:
Pull over to the side of the road.
Call 911 if your injuries are severe and require immediate medical attention.
Exchange contact and insurance information with the other driver.
Write down the other motorist's license plate number.
Take pictures with your phone of the damage to your vehicle.
Obtain any eyewitness testimonies if applicable.
File an official accident report with the Illinois Department of Transportation (IDOT).
Illinois Driving and Insurance Laws
Under Illinois law, every driver is required to have auto insurance coverage up to a specific amount. This applies to those motorists driving with a learner's permit as well as those who have been driving for many years. Generally, student drivers are covered through their parents' auto insurance policy. A driver with a learner's permit is not required to carry his or her own insurance policy as long as he or she is a minor. This is usually because the student driver is typically accompanied by his or her parent or another adult who is an insured driver.
...