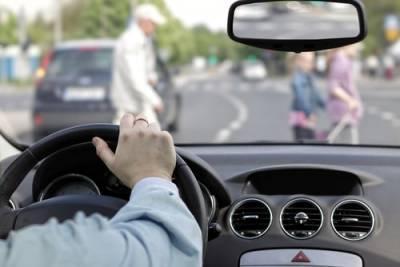 Pedestrian accidents are not uncommon in the United States. According to the Centers for Disease Control and Prevention (CDC), in 2016, around 193,366 pedestrians were injured in motor vehicle accidents and an estimated 5,987 pedestrians were killed in accidents. Pedestrian safety is especially important because at some point every day, we are all pedestrians. Compared to a vehicle, pedestrians are small and fragile, which is why extreme caution should be taken by drivers when they are around pedestrians, but pedestrians also have a responsibility to be safe and limit the possibility of an accident happening. By following these tips, both drivers and pedestrians can do their part to stay safe.
Driver Tips
Always look out for pedestrians. Even if there is not a sidewalk, there may still be pedestrians walking on the side of the road.
Be careful when driving at night or in bad weather. Pedestrians can seem to come out of nowhere and that is especially true when hard-to-see conditions are present. Do not speed in these conditions and always follow the rules of the road.
You should expect pedestrians to be in a crosswalk and by law, you are required to yield to pedestrians who are using a crosswalk. Give yourself enough space between your vehicle and the pedestrian so other vehicles can see the pedestrian, too. Never pass other vehicles at a crosswalk - they are probably stopped for a reason and you could cause an accident.
When you are in school zones or residential neighborhoods, drive slowly and cautiously. Children can jump in front of you in the blink of an eye - always follow the speed limit and go slower if need be.
Pedestrian Tips
...